Sales
• Mar 9th, 2021 • Guest Writer
5 Best Tools For Marketplace App Development
Here we look at new marketplace development tools that provide decent alternatives to the better known apps.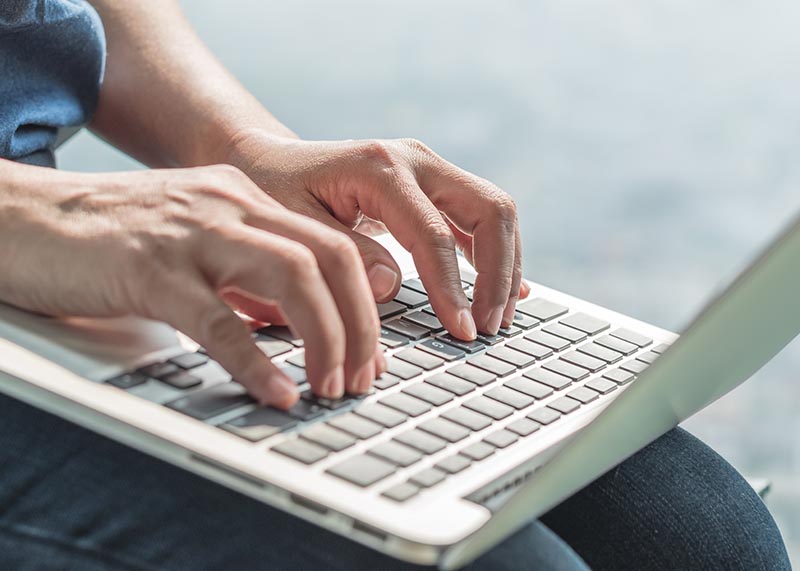 5 Best Tools For Marketplace App Development (With Mobile Versions!)
There has probably never been a better time to build an online marketplace. Every year, new tools for marketplace businesses get introduced – and some of them aim at overpowering the giants like Shopify and Magento. When you use so-called off-the-shelf platforms, you can reduce the e-commerce development cost in the long run, quickly roll out a minimal valuable product, and connect to first users. 
However, there's a problem. The established platforms raise many objections: they are too expensive, modules lack versatility, and customization options are too few and in between. So, in this post, we'll take a look at new marketplace development tools, which are, in our opinion, decent alternatives to Shopify, Magento, and WordPress. 
CS Cart Multi-Vendor
CS Cart Multi-Vendor is a platform designed specifically for building multi-vendor platforms. The site offers built-in features for admin and vendor profiles, particularly for order management, shipment, monitoring, and financial operations.
Pricing
The prices for the subscription are the average ones of the market. They include functionality, hosting, interface designs – and come in three packages. All these are non-recurring fees subscriptions – which means you only pay once.  
Multi-Vendor Plus: $3,500
Multi-Vendor Ultimate: $7,500
Advantages
24/7 feedback: when you opt for a ready platform in your marketplace development, their support team will be your best resource. For instance, the official team of Shopify's marketplace module got a bad rep exactly because of their lack of presence. With CS Cart, it's not the case – support agents promptly respond to requests, and it shows in reviews.
Handling large amounts of data: CS Cart Multi-Vendor works well with data-intensive operations, which means you can build a powerful recommendation engine, upload millions of products, and host thousands of vendors on your platform.
Ready designs for vendor and admin panels. The functionality and design of profiles are tailored specifically, not marketplaces – not some generic e-commerce sites. Vendor management, reports, and many admin access levels are default features of CS Cart marketplaces. 
Disadvantages
Expensive add-ons: just like most ready-to-launch marketplace platforms, CS Cart Multi-Vendor isn't precisely scalable. If you need to introduce features that span out of the default range, you'll be in a tough position. Add-ons are few, and even those are relatively expensive – even compared to Shopify and Magento. 
Not enough user guides: If you prefer watching how-to videos and reading documentation to constantly bugging support, CS Cart Multi-Vendor has bad news for you. For now, the information page is very brief. You'll be able to find tutorials only for basic operations – anything more advanced requires direct communication with support. Long-term marketplace development services inevitably will become a challenge.
Overall, CS Cart's disadvantages are mostly representative of many marketplace platforms. However, compared to general e-commerce builders, it's definitely a cut above. A lot of features that require module installation in Shopify and Magento here are just considered to be the default. 
As a reader of the Think Mobiles blog, you are probably looking into mobile-first business ideas or would like to have a mobile version at some point. Then, good news – CS Cart has mobile functionality by default – you can get a mobile version up and running in no time. 
Discover How Really Simple Systems Can Help With Your Email Campaigns
Yo!Kart
Yo!Kart is a marketplace development platform that specializes in on-demand sales and mobile versions. If you are building a service with an on-demand functionality, this might be the way to go. The company entered the market pretty recently, but it already has acquired a positive reputation and great reviews.
Pricing
Go Quick: $1,299 for a lifetime for template-based design and functionality
Go Custom: $6,999 for a lifetime (custom design and post-launched marketing are included)
Advantages
Excellent customer support: the case is similar as with CS Cart – the teams of recently established services appreciate their customers a lot more than established platforms do. Customer support of Yo!Kart really is on standby 24/7, and they have a great insight on the needs of multi-vendor platforms.
Easy functionality and interface: getting started with Yo!Kart is very easy. You don't need a development or design background – all features are placed in an intuitive GUI. That said, once your platform starts scaling, we recommend getting an app developer on board to avoid tech debt
Intuitive mobile version: Since mobile traffic now accounts for 65% of all e-commerce purchases, checking the vendor's mobile features is crucial. Yo!Kart doesn't disappoint – their mobile applications are intuitive, responsive, and fast.
Disadvantages
Few additional features: If you want the functionality beyond the default options, you'll struggle with the limited choice of modules. Now it might not seem like that big a deal, but once the project scales, you might find yourself backed in a corner. 
Not enough design customization: The choice of interface themes in Yo!Kart is not great. Although templates are mostly great, there are simply too few of them.
Yo!Kart is a go-to choice for mobile-first on-demand marketplaces. If you work within small communities and don't consider scaling much, this platform might be perfect to get you going.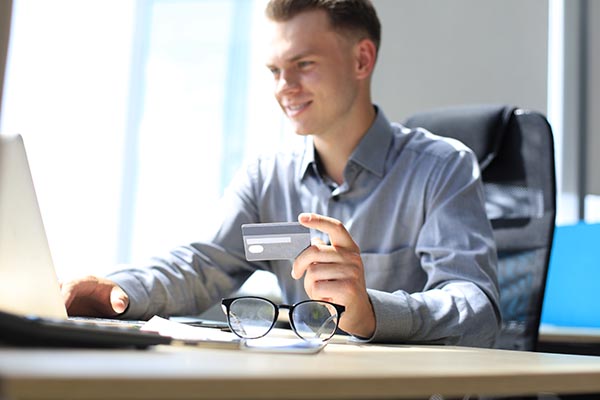 MarketEngine
The MarketEngine platform is built by Engine Themes, an experienced WordPress theme creator. The company has quite an expertise in building templates and off-the-shelve functionality. This one is also based on WordPress, but it's tailored specifically for marketplaces. Features for admin pages, vendors, and users are ready-to-go, along with profile page designs and user workflows.
Pricing
Power Package: $199 per lifetime
Mega Power Package: $689 per lifetime
All In One Package: $299 per lifetime (discount price, the usual one is $632)
Advantages
Global approach: if you are planning to connect to Chinese clients and vendors, MarketEngine offers integration with WeChat and Tmall. 
Ready integration with design themes from Engine Themes. The platform offers a lot of interface options and additional features for those.
Easy WordPress based management: You don't need a development background – most functionality administration on MarketEngine is executed in WordPress. 
Disadvantages
Small user community: for now, the platform offers little to no information on its advanced functionality. The support system works pretty well, however, the support center lacks answers to some simple questions. 
Compatibility: Not all versions are perfectly compatible with mobile features. Your mobile user experience largely depends on which interface theme you'll use. 
Overall, the versatility of features and design represent a strong suit of MarketEngine. Because EngineThemes has a large library of interface and functionality to rely on, scaling here is much easier than on other platforms. However, keep in mind that you'll be working with WordPress most of the time – and it has own limitations.
Sharetribe
If you ever considered building a marketplace with a ready platform, you likely heard about Sharetribe. It's one of the most popular marketplace-only off-the-shelf platforms – business owners use ready functionality and interface to get their platforms going. One of the main reasons for its popularity are a super-intuitive interface and great documentation (among the best ones in the game), but it's not the only one. 
Pricing
Sharetribe Hobby: $79 per month
Sharetribe Pro: $119 per month
Sharetribe Growth: $159 per month
Sharetribe Scale: $239 per month
Advantages
Big user community: the service is very popular, and you'll easily find online guides, discussions, and groups for exchanging experiences. 
Free self-hosted version: this one is perhaps the biggest contributor to Sharetribe's success. Although the official team no longer updates this version, it's still a popular solution among business owners. Although the functionality is basic, it's enough for a simple MVP – however, you will need a development team who can customize these features for you. 
Simple interface: Sharetribe's GUI is easy to understand and fast to navigate. Compared to other platforms, the platform's entry threshold is much lower. If you don't have prior experience of working with e-commerce sites or ready themes, Sharetribe will break things down to you. 
Disadvantages
Limited customization: to edit the interface, business owners can edit basic CSS and HTML code. As for the backend code, you have no ownership over that. According to the documentation, the source code is under Sharetribe's authority and the rights to it belong to the official team. 
Limited customization: Sharetribe offers few APIs beyond the default functionality. To see if your business model fits the platform's features, we recommend taking a look at their case studies. This way, you'll discern typical patterns among businesses who rely on Sharetribe.
The main advantage of Sharetribe is its accessibility. Sharetribe is easy to get started with – and there's a large user community to carry you along. However, consider the fact that you can't self-hosted a marketplace within the official ecosystem. The self-hosted version is downloaded from GitHub and is no longer updated. To use official resources. You'll have to rely on Sharetribe's hosting, and if you'd like to set up your own, you are left with no assistance or updates. 
Dokan
If you'd like to build your multi-vendor marketplace on WordPress, you can try out customized plugins – like Dokan. Using WordPress has a lot of advantages – it's a familiar CMS with a huge resource library. Such a strategy has a lot of advantages in the long run, especially for recruiting developers and designers. 
Dokan is a WordPress plugin customized to the marketplace business model and includes default features for vendor management, order shipment, access management, and other marketplace-only features.
Pricing
Free: an entry-level subscription with no time limit
Professional: $249 per year
Enterprise: $999 per year
Advantages
Easy interface and functionality: the plugin relies on a WordPress built-in editor, but offers unique features and design themes. If you are familiar with WordPress customization, getting started with a marketplace here will be easy. 
Versatile content management features: If your marketplace will rely on content marketing for promotion, opting for WordPress makes a lot of sense. With WordPress SEO tools, you'll be able to promote your pages and gain organic visibility.
Pricing: Compared to ready-to-go platforms, the cost of the plugin is much lower. 
Disadvantages
The responsibility is on you: Dokan is merely an extension that gives you access to exclusive features and design. The development and customization are your tasks – which means, you'll likely need a team of developers and designers to get stuff up and running.
Less commitment: although the Dokan support team is generally responsive, their answers aren't immediate or 24/7. So, just to emphasize again – with Dokan, you have more freedom, but also, you assume more responsibility.
If you are interested in building a WordPress marketplace, Dokan is one of the best plugins out there. Ultimately, the choice here is not as much about which plugin to choose – but rather, if WordPress, in general, is a good idea for your business model. You'll also be responsible for developing and customizing mobile applications – since most of Dokan's features are web-based. 
Conclusion
When you choose a platform for your marketplace development and hosting, consider if your business model is a good fit. When you look at case studies for most platforms, their forte is small and local businesses – in particular, rental and retail. 
For service-based marketplace places, the situation is different – ready platforms don't have enough features or suitable interface themes. If you are looking into a peer-to-peer marketplace or want to build a horizontal platform (the one that spans among many niches), off-the-shelf solutions will likely be too limiting for you as well.
The last consideration is professional assistance. Although most platforms claim that you can get a marketplace up and running with no development background, that's only partially true. To set up data infrastructure correctly and work out intuitive user flows, you need a professional perspective. So, consider putting the recruitment of development teams into your marketplace checklist.
As you can see, there are many factors at stake when it comes to choosing a provider for your marketplace businesses. At the end of the day, your best bet is the service that compliments your business model and growth strategy. Do the research and examine reviews – and you'll be fine.