Sales
• Dec 21st, 2022 • Guest Writer
10 B2B Sales Strategies Proven to Win More Customers in 2023
B2B sales strategies you can use to land new clients and successfully move them through your sales funnel.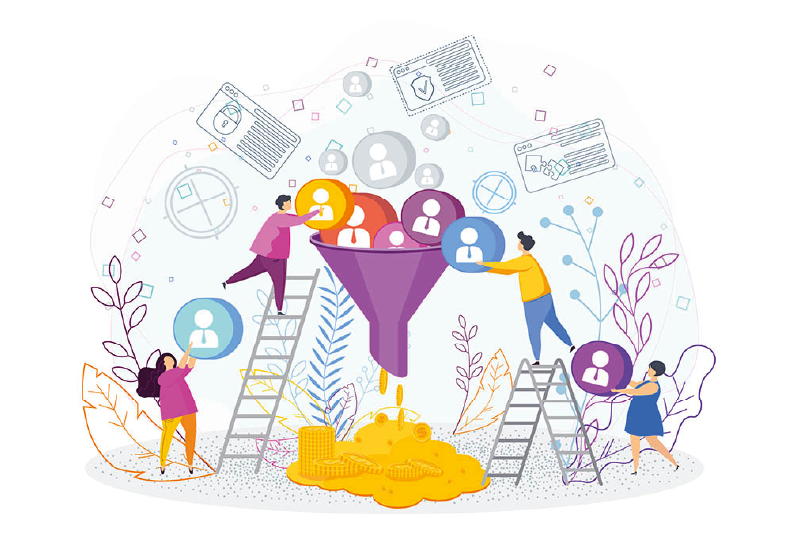 B2B Sales Strategies for 2023
Thanks to the rise of the intent and growing advances in technology, information is everywhere. Buyers no longer need salespeople to recommend products and services to them. They know what they need and they take their time to research available options based on criteria that are important to them.
This means that it's no longer enough for you to simply assure potential buyers that your offerings are the best in the market; you have to prove it to them. You have to take your business to them rather than waiting for them to come to you.
The best way to do this effectively and win their business is by deploying the right sales strategies.
In this post, we'll explore what B2B sales means, the obstacles standing in the way of your customer acquisition, and recommend strategies you can use to land new clients and successfully move them through your sales funnel.
B2B Sales Strategies Contents
What is B2B sales?
What are the latest B2B sales challenges?
B2B sales strategies to win more customers
Develop a winning B2B sales process
What is B2B Sales?
B2B is an acronym for business to business. B2B sales describe a commercial transaction that involves a company selling a product or service to other businesses as opposed to individual customers. When items are sold directly to individuals, we refer to that as B2C or business-to-consumer sales.
B2B sales can take many forms. For example, a factory might sell heavy construction equipment to a real estate development company. An accounting firm can help other businesses do their taxes and audit their books. Or companies can buy software from another brand.
Regardless of the form it takes, B2B sales share similar characteristics. They usually involve larger and more expensive products, longer sales cycles, multiple stakeholders contributing to the buying decision, and a smaller potential customer base than B2C.
What are the Latest B2B Sales Challenges?
The B2B sales landscape is constantly evolving. Today, salespeople have to deal with a different set of problems than those they faced in the past years. Here are some of the hiccups that your business will have to face and address with your sales strategies to close deals.
1. Modern buyers are more skeptical
We live in an age where we're constantly bombarded with marketing messages and sales pitches. Companies will promise any and everything—some of which might not be true—just to get us to patronize them.
As a result, buyers are becoming increasingly suspicious of advertising, and they're choosing to carry out extensive research on their own before trusting a brand with their business.
To counteract this and improve customers' impression of your company, tone down the overt, aggressive marketing and focus on helping them solve their problems. 
When buyers see that you're actually committed to providing them with relevant information that adds value to their lives, they're more likely to trust your business and check out whatever you're selling.
2. Modern buyers look into reviews and testimonials
The only things I buy without first researching and reading about other people's experiences with the product are groceries at the store or market. Everything else gets screened and compared to other options.
It's the same for most buyers, especially B2B buyers. Before they decide to purchase anything, they're going to go online and find out as much as possible about your product/service.
And if the reviews and testimonials don't tell a positive story, they will go with one of your competitors with better ratings. 
Ensure you're cultivating social proof to increase people's trust in your business and grow your sales numbers. Create case studies, encourage existing customers to share their reviews and testimonials, then publish them on your site.
3. Modern buyers are more aware of the risks of purchase
For B2B buyers, making a bad purchase can negatively impact their business operations, and there's not always room in the budget for a do-over. This is why they take a long time to weigh the options and reduce potential risks to avoid regretting the decision they make later on.
B2B Sales Strategies to Win More Customers
Generating B2B leads and converting them into sales is not something you can master in a day. But when you constantly apply effective tactics like those below throughout your sales process, you'll become better at turning your funnel into a revenue-generating machine.
1. Embrace sales enablement
One of the critical steps in a B2B buyer's journey is research. You want to make sure your company is the one serving them the information they need to make an intelligent decision.
According to a 2020 Edelman study, 49% of decision-makers say thought leadership content influences their purchasing decisions, and 89% claim it has improved their perceptions of an organization. 
Build a content database and fill it with long-form articles, white papers, reports, case studies, ebooks, guides, demos, and other assets that can help buyers solve their problems or answer any questions they might have at each stage of their journey.
Research the trends in your industry and survey your current customers to learn how your product provides value to them and where they're having issues, then create pieces of content around those insights.
Share and promote your content and ensure it's SEO-optimized so potential buyers can easily find and benefit from them. This way, when the time comes for them to choose a vendor or service supplier, they'll consider your brand more favorably.
2. Empower your salespeople
According to Hoosuite over 28% of organizations report that employee advocacy helps increase the reach of their messages without using social media ads. Also, buyers consider peers or colleagues to be the most trusted source of information when researching buying decisions.
This means that your brand content is more likely to be well-received, trusted, and engaged with when it comes from members of your team rather than the company itself.
Take advantage of this reality by positioning your salespeople as thought leaders in your niche. Help them set up and optimize their social media accounts and incentivize them to post relevant information that your target audience will find helpful.
Let them share examples of how your business has helped others solve their pain points and give actionable advice to help prospects navigate their situation. This is how you get buyers to pay attention without skepticism.
3. Know your prospect well
The key to acquiring more customers is generating qualified leads. But how do you qualify those leads?
It starts by researching to gather as much information as you can about your prospects so that you can craft a pitch or marketing message that resonates with them.
What challenges are they currently struggling with? What's their purchasing process usually like? Who are the decision-makers for the business? Where is the best place for you to reach them? 
These insights will help you get to know your prospects better. And the more you know about them, the better you'll be at personalizing your marketing strategy to suit them and presenting your product or service as the solution to their problems.
4. Align sales and marketing teams to work towards the same goal
By not aligning your marketing and sales teams, your business is losing a sizable chunk of potential revenue. To maximize results, bring both teams together and make them work hand-in-hand to meet your customers' needs at every stage of the buyer journey.
Get your marketing people to create content assets regularly and share them with the sales team. Let them teach the salespeople how and when to use the assets to nurture leads. Both teams should have regular shutdowns to harmonize their efforts.
Your email marketing team should be in sync with your social media team to ensure they're both sharing relevant assets in the right sequence and targeting the right personas across each channel.
One of the biggest challenges to the alignment of sales and marketing departments is the lack of shared and/or accurate data on target accounts and campaigns. Using project management software can help you overcome this issue and keep track of essential details useful to both teams.
SuperOffice increased business revenue for its Dutch branch by 34% within two years by aligning the sales and marketing teams. Implementing this tactic can help you achieve even better outcomes.
5. Create your ideal buyer personas
Who are your products or services intended for? What industry do they belong to? How much do they generate in terms of revenue? Where are they located? What are their interests and pain points? How many people do they employ?
Don't just rely on your gut when answering these questions. Take a look at your current customer base and note the characteristics they have in common.
Go through your social media to learn more about the people following and engaging your page. Carry out research to collect accurate information on your target market. Use the insights generated from these mediums and more to build your customer profiles.
Taking the time to flesh out personas for your buyers will prevent your sales team from wasting resources on unqualified leads that will never amount to anything. 
6. Be far-sighted
Your B2B sales process should focus on cultivating trust by investing in long-term relationships, adding value to your buyer's life/work/business, and helping them accomplish their goals.
Yes, it'd be nice to seal the deal very quickly, and it's okay to adopt approaches to shorten the sales cycle. However, you need to be mindful of how you go about it. Buyers don't want to be pressured or rushed into deciding before they're ready.
So if you're being too aggressive in pushing your sales agenda, you'll just end up annoying the buyer and cause them to re-evaluate patronizing you.
Keep your eyes on the prize—customer acquisition. Strive to deliver a great customer experience from start to finish. That'll go a long way in influencing the buyer's final decision.
7. Sell solutions, not products
Think of your business as a solutions expert that just happens to sell whatever product or service you're offering. Try to remember that your product doesn't matter as much as what it can do for the buyer.
So instead of singing praises about all its unique features, focus on highlighting the benefits it can provide to the customer. Diagnose the problems their business is facing and the needs that they have and tell them how your product or service will help solve those problems and satisfy their needs.
Leverage email marketing to build meaningful relationships, stay connected with prospects and customers, educate them about the solution you offer and why it's better than that of your competitors. 
This sales strategy works because it allows your prospect to feel understood, heard, and valued from the very beginning. By offering a solution that's tailored to their specific situation, you'll increase trust and your chances of closing the deal.
8. Nurture leads on social media
According to Hootsuite, 45% of internet users turn to social media when researching a product or service.
When your buyers head to socials to kickstart their buying journey, they should find you there connecting with your network.
Go and meet your target audience on LinkedIn, Twitter, and other social platforms where they like to hang out and build relationships with them there.
Social selling is about engaging and nurturing them by sharing content that they'll find relevant and valuable and responding to their queries on time. Current stats show that 90% of customers rate an immediate response—10 minutes or less—as very important or very important when they have a customer service question.
Spark conversations about topics they're interested in. Ask questions to get to know them better. Offer advice to help them address any issues they might have.
Although many people use social media as part of their daily routine, customers are not always up and active every hour of the day, so finding the optimum time to engage with them can help drive your marketing strategy.
Finally, don't forget to track your social media KPIs to know what's working and understand how your efforts are progressing the company's goals.
9. Keep following up with cold leads
Most of the prospects you pitch to and the leads you interact with probably won't make a purchase right away or soon. But that doesn't mean that they're never going to buy from you.
You just need to keep them warm until they're ready to make a move by sending follow up emails from time to time to remind them of the value your products can provide for their business and see where they stand.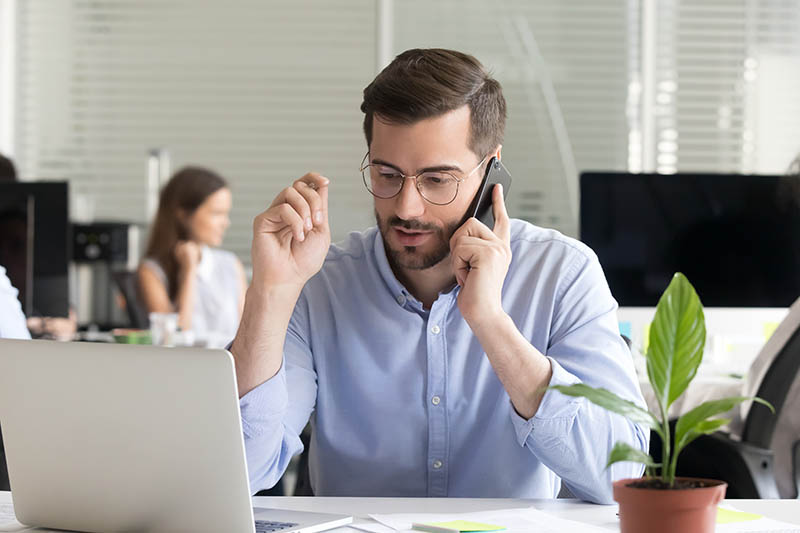 10. Use a powerful CRM tool
If you belong to the 18% of salespeople who don't know what a CRM tool is or the 27% of marketers who have not invested in a CRM tool, it's time to change that.
Managing customer relationships is an integral part of the B2B marketing and sales process, and you cannot afford errors or using inaccurate data that might sabotage this relationship. 
This is where a CRM tool like Really Simple Systems comes in. It lets you store prospect and customer information, record service issues, pinpoint sales opportunities, manage campaigns, and more.
With information about every customer interaction at your fingertips, you can nail your targeting, lead nurturing, and customer experience every time.
Want to know more? Try out Really Simple Systems for free.
Discover if CRM is Right for You
Develop a winning B2B sales process
Acquiring B2B customers is an art. It requires you to locate qualified prospects, nurture them with the right message, through the right mediums, at the right time.
Use the above strategies as an action plan to help grow your business and create personalized relationships with decision-makers built on value and trust that will keep paying off for a long time.