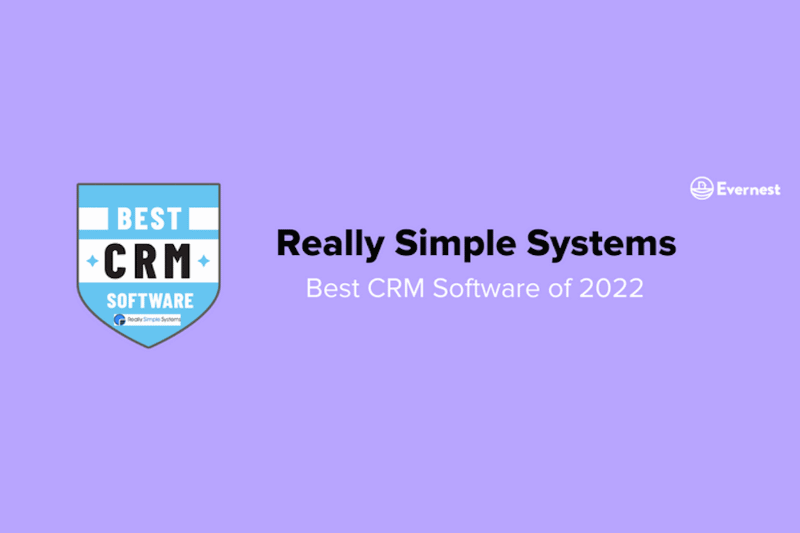 Really Simple Systems is pleased to report that our CRM is included in the "Best CRM Software of 2022". This list is published annually by Evernest.co, one of the leading property management companies in the USA.
Evernest specialises in the management of single-family homes, condos, and small multi-family buildings. They manage over 6,500 homes for 3,000+ owners in more than 20 cities.
The goal of this guide is to help their 16,500+ readers of real estate investors, owners, and property managers learn about the best real estate CRM tools for their business.
By using CRM software systems, like Really Simple Systems,  property management companies can better manage their businesses, with minimal wasted time and improved personalization of their communications.
We've very excited to be included", says Max Jones, Marketing Manager. "Our team is constantly working hard to improve our CRM system, with big plans for 2022 and beyond. It is important for us to reach out to potential customers in real estate as we have identified this as a key industry that benefits from using our CRM."
Inclusion in the "Best CRM Software of 2022" list of trusted companies by Evernest.co is a big honour for us here at Really Simple Systems.
Max Jones, Marketing Manager