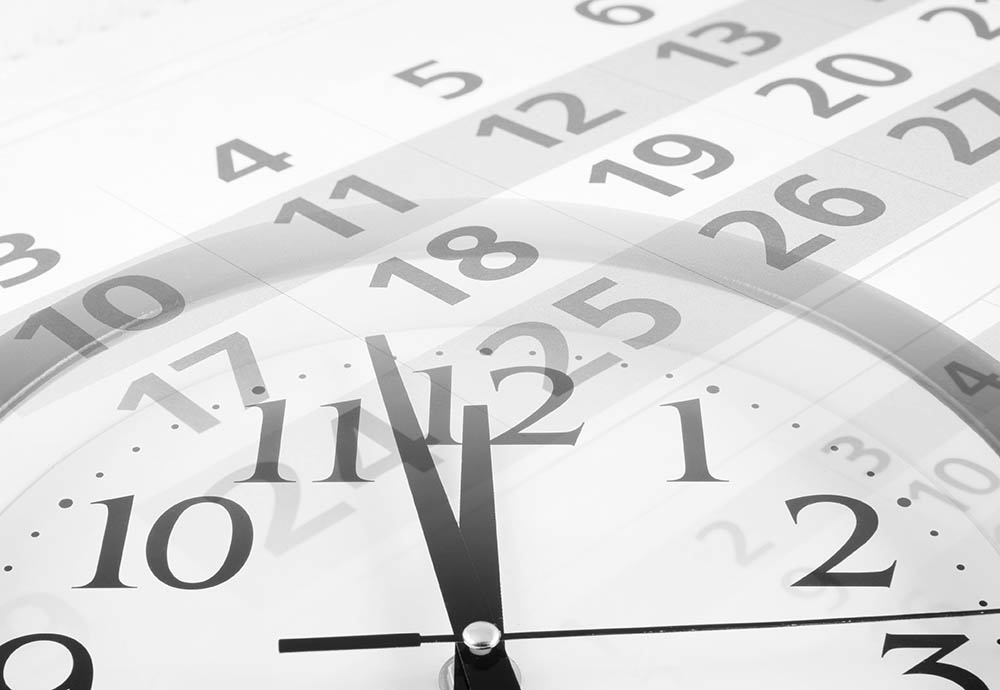 Make a Date for Calendars!
Hot on the heels of Multi-Series Charts, we've another new feature launch that will be welcome news!
We're pleased to announce the addition of a new integrated calendar in the CRM to help you manage your Tasks and Opportunities.
There are calendar views for both your Tasks and Opportunities, letting you easily visualise your key appointments and closing deals in a calendar format. Both calendars provide the options to view by month, week, day, or as a daily schedule, letting you easily switch the view and plan your workload.
The calendar also provides a quick route to update your entries. Clicking on a Task or Opportunity in the calendar displays the details in a panel where you can click through to edit.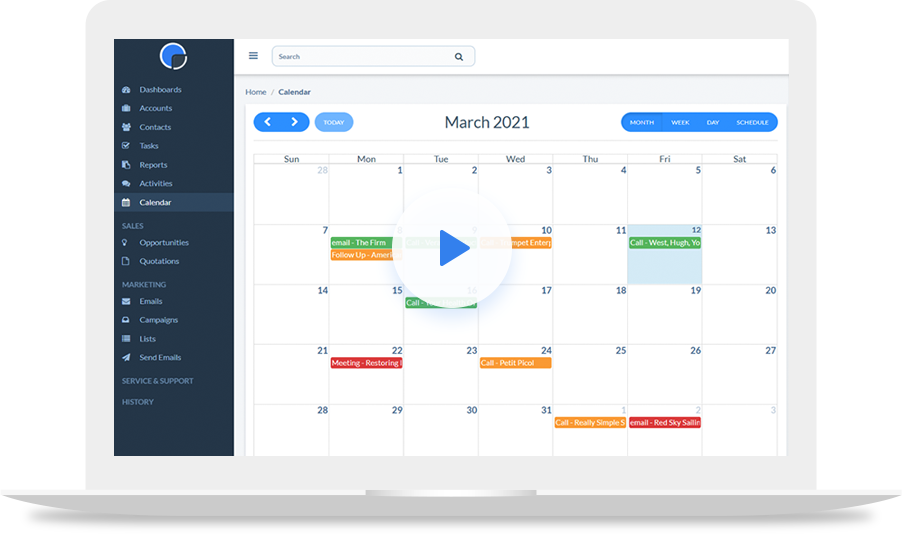 In addition to viewing your personal tasks and opportunities, the calendar lets you filter by your 'user group' and for 'all users', providing managers with a quick visualisation to monitor their team's workload over time.
Really Simple Systems Sales Manager, Lisa Kilmister, commented, "The new calendar provides a neat visual display of your closing opportunities, follow-up calls and meetings. This is a big help for salespeople, not only in keeping on top of all your appointments and follow ups, but also in tracking your monthly and quarterly sales targets."
Calendar Setup
In setting up the calendar, you can format the entries to display what information is needed to act on and set the colour indicators to categorise each object based on what is most relevant for your organisation. For example, for Tasks, this might be the priority level or Task Status.
The new calendar is now available in all price plans, including our Free CRM.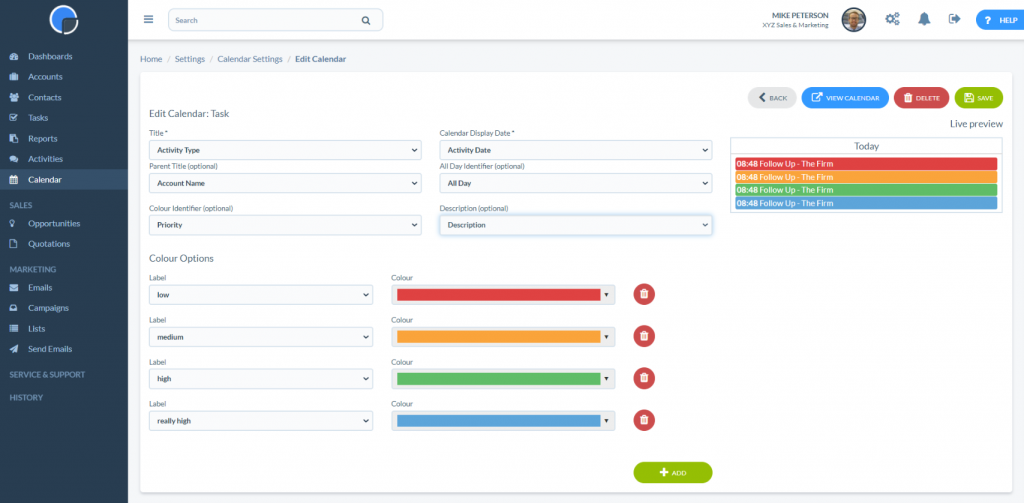 For more information, take a look at our Customer Support Hub. Here you'll find full resources to help you get set-up your Calendars.