CRM
• Mar 3rd, 2020 • Daniel Bishop
How To Improve Customer Retention By Using CRM
Volume of choice means it's a buyers market so it's important to retain your existing customers with help from your CRM.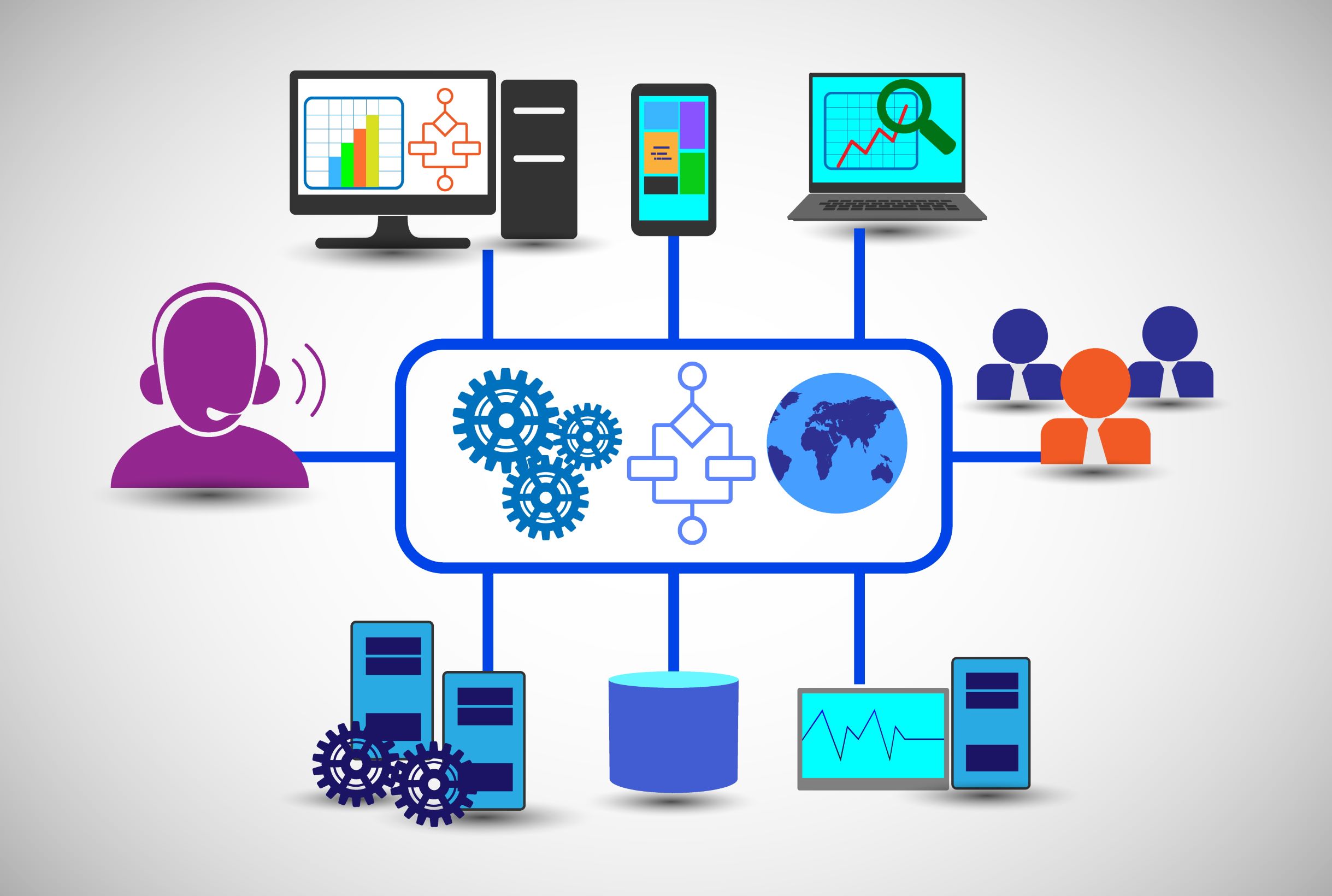 In today's business environment, the success of your company largely depends on the happiness of your customers. Long gone are the days where the customer only had a few choices and had to settle for the lesser evil. 
Today, they are the ones behind the steering wheel, and because of that, companies need to provide them with a bespoke service which will make them stay. Numbers back this up even more, as 71% of customers are lost due to poor customer service. Globally speaking, that is a loss of $243 per customer on average. 
We can find even more evidence of how valuable customer service and retention are in the research done by Invespcro, which shows that it's five times more expensive to acquire new customers than to retain old ones.
With all the numbers speaking in favour of customer retention and service, companies are trying to keep customers engaged with their product more than ever. Many retention strategies have been implemented over time, from VIP memberships and personalising the customer experience to re-engaging sleepy customers and upgrading customer service.

At the centre of any good retention strategy, there's a well-implemented CRM system. The data it collects and the way it integrates with other marketing, sales, and customer service software are crucial to providing your customers with a personalised experience.

Here are a few ways CRM can help you with retention.
Personalised Experience With CRM Data
With the modern-day technology advancements, people are afraid that they might soon be replaced by a chatbot or some other form of AI. But as long as customers are human, the end service providers will have to be the same species. The foundation of any relationship is listening and answering with constructive ideas and human compassion.

To form a healthy relationship with your customers, you need to be able to see them as something more than just a source of profit. They are not just letters and numbers with checkmarks on your screen –  they are people, and today, people demand exquisite service.
CRM data allows you to provide them with that service by personalising each campaign, email and CTA. Naturally, people will be more interested and engaged if you refer to them by their name and suggest products they really need, as opposed to just shoving random ads down their inbox. 
Moreover, customers that are engaged will buy up to 90% more often and spend up to 60% more per transaction. By forming this emotional connection with your brand, they are also five times more likely to shop only with you. 
The gathered data will also show you who your most valuable customers are. To make them feel special, create loyalty programmes that offer perks and incentives that will solidify your relationship. 
Vigilantly tracking data will help avoid churn and thus improve retention.
Fully Visible Customer Journey
An in-depth understanding of your customers' needs and wishes is the crucial element for a healthy relationship. The data gathered by CRM software can show you how impactful your marketing campaigns are and how your customers are responding to them. 
A mapped out customer journey shows when and how your customers first interacted with your business, how their engagement phase went, and their post-purchase involvement. 
With this data, you can tweak your marketing efforts, adjust your sales process up to the point where you lost your customer, or re-engage with a promising client that maybe forgot to renew their membership. 
Also, cross-selling and upselling is much easier when you have the information on your buyers' interests, frequency of their purchases, and the overall prediction of how much they are ready to spend. 
Transparency Is A Must
One of the best features of CRM software is ability to set service level agreements, or SLAs for short. With these agreements, you and your customer will always be on the same page. The contents of SLAs are the basic governing principles of a provider-customer relationship.

With this, your customers will feel much safer, as they will have a written agreement which exactly states what services you will provide, and how future situations will be handled. As every customer has their own SLA, you can follow their complaints and reply accordingly through your CRM.
If you fail to meet your end of the bargain, the result is not necessarily an ending of your business relationship with your customer. You can simply compensate your customer in the form of free service credits, or a free monthly subscription.

With a well defined SLA in place, your customer churn will greatly decrease, since there is almost no chance for missed tickets and late responses.
Case Management
As issues arise, you'll need to be able to handle all the tasks involved in their resolution. Case management lets you:
Because the entire system is automated, your team won't have to deal with mundane manual tasks, and they can use their time to solve problems and interact with customers.
Case Management also helps you manage the previously mentioned SLAs and provides insight into their KPIs.
Integrations
One of the main problems of actual use of a CRM software can be it's lack of integration with other tools.
If your team is reluctant to use it your overall customer experience will suffer, and you will lose customers. There's a whole palette of integrations but here we will mention the ones that influence customer experience and retention the most.
Email Marketing Integration
An email marketing campaign powered by CRM data is a force to be reckoned with. Your campaigns will become highly targeted, as well as automatically analysed, helping you further fine-tune your strategy.  This, in turn, will improve your revenue and blacklist tactics that might not be beneficial to your brand.
Marketing integration provides your team with complete communication transparency and a summary grid.
Marketing Automation/Integration
Connecting your marketing and sales teams is the key to creating a seamless customer experience. Integrating the two will allow both teams to have access to the same information, saving precious time on lead generation, customer service, and many other processes.
With marketing automation, your CRM data will be instantly updated, or if it's a new prospect, a new account will be created.
Social Media Integration
Tapping into social media to better your customer service is something you should seriously consider. With Facebook having 1.62 billion daily users, there's a huge chance your customer is one of them. Any social media platform is a valuable medium between the customer and supplier, so not integrating might damage your customer support efficiency. 
One more important thing to mention is that Really Simple Systems CRM supports integrations with other tools and platforms such as: Zapier, OneLogin, Kashflow, Microsoft Azure, Xero, and Sage.

This might be valuable for businesses that deal with accounting, need to pass data between their cloud applications, or just want to increase data security.
Concluding Customer Retention
If you want your company to prosper, keeping your existing customers should be one of your primary goals. Retaining customers is much cheaper and easier than acquiring new ones, and if you have a proper retention strategy backed up by a CRM that can do the heavy lifting for you, your business is safe and sound. 
Be wise when choosing a CRM, do extensive research, and find the one that best fits your needs and your structure.