CRM User Conference 2018 – Hampton Court Palace
Our 2018 CRM User Conference at Hampton Court Palace this week exceeded all expectations, delivering a truly memorable and fun day.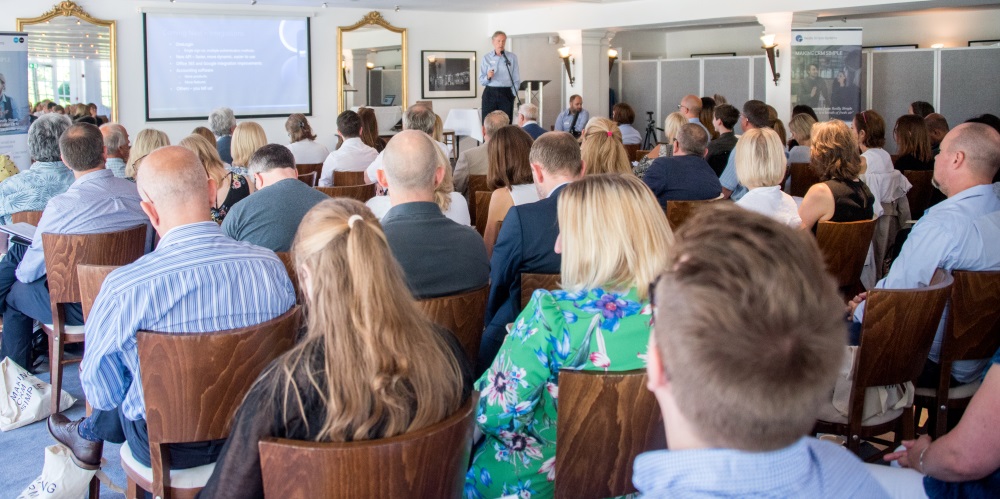 Successful CRM User Conference for the Really Simple Systems Team
In May 2016, we held our first CRM User Conference at Mercedes-Benz World and realised then we had set the bar very high for any future events. We couldn't have asked for a more perfect day, matched only by the enthusiasm of our amazing customers and superb venue.
Undeterred, we decided to attempt to equal the experience this year, unsure if we would even find a venue that came close. We needn't have worried, our 2018 CRM User Conference at Hampton Court Palace this week exceeded all expectations, delivering a truly memorable and fun day.
Great Venue at Hampton Court
The spacious Garden Room at Hampton Court Palace gave us our own secluded conference room and garden, where we enjoyed a beautiful sunny June day. The Historic Royal Palaces' team couldn't have been more obliging and fulfilled their part to the letter.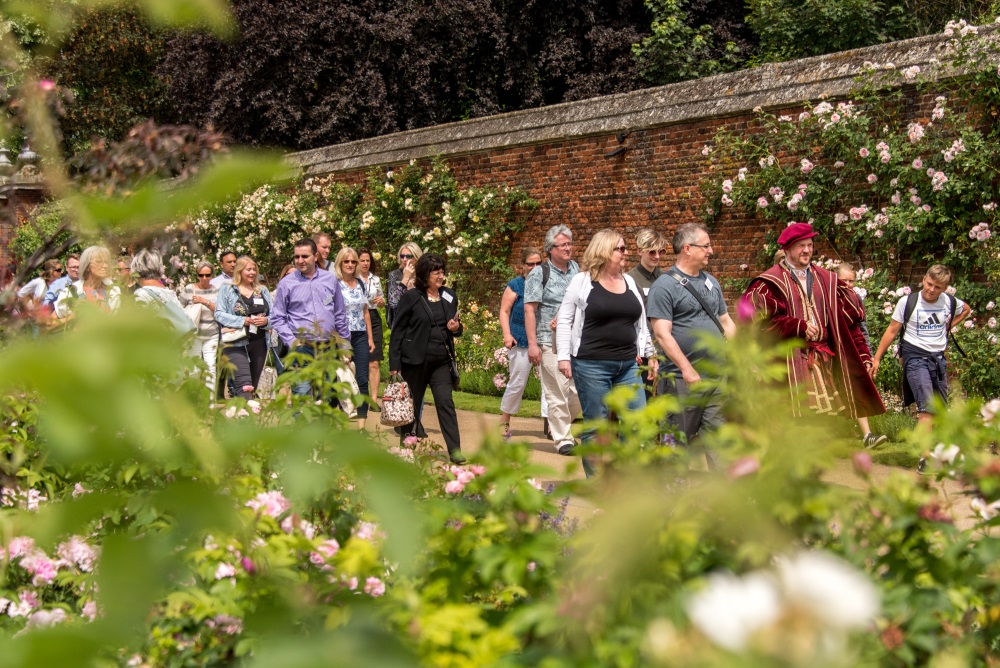 Excellent Networking and Feedback
The CRM User Conference was as much an opportunity for us to listen to our customers as it was to present our latest business and tech developments. With a SaaS product it's rare to have the opportunity to meet customers so this was our chance to chat face-to-face and get an understanding of our customers' needs.
Therefore, the day was designed to provide plenty of opportunity for our team and our guests to network and share their experiences. The atmosphere was one of meeting up with old friends, where everyone was keen to interact and strengthen relationships.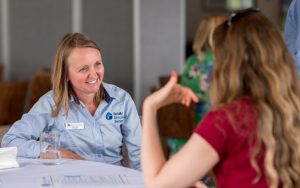 I just wanted to say Thank You for yesterday – it was very informative and interesting. Having Kim as the guest speaker was great – and I think it is the first time I have heard someone speak sensibly about GDPR.
Michelle Easterbrook, Lodge Brothers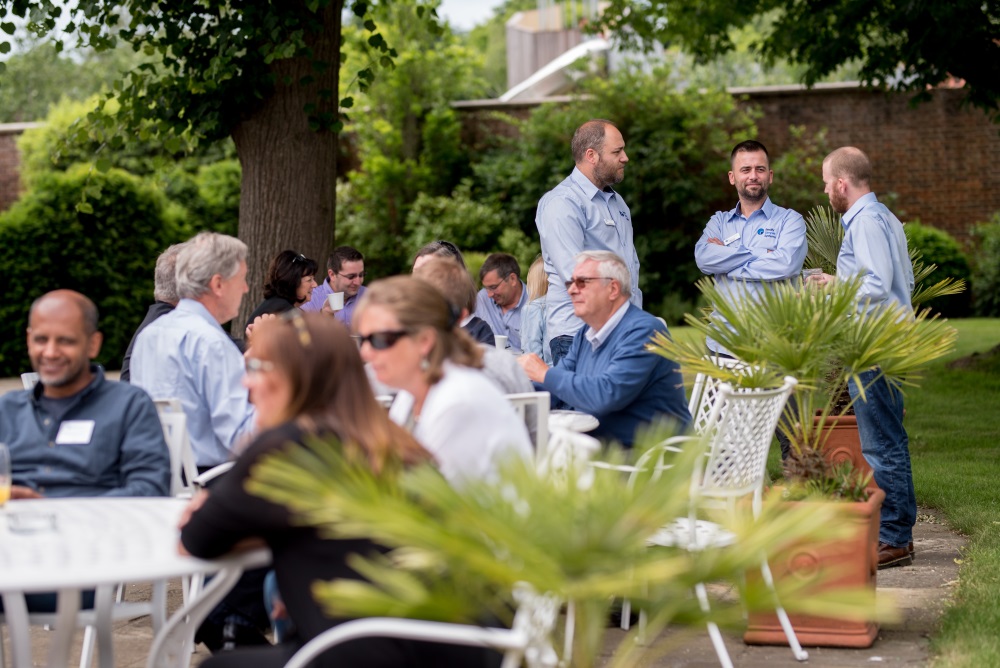 Informative Speakers and Presentations
Our main speakers for the day was our CEO, John Paterson, and Sphere Data Protection's, Kim Bradford. John led the way in explaining the Really Simple Systems business strategy and how the work we have been doing over the last two years will shape our future. The Really Simple Systems CRM Version 5, launched last year, has created a platform for the future that means our CRM is more robust, more scalable and will let us develop new features more quickly.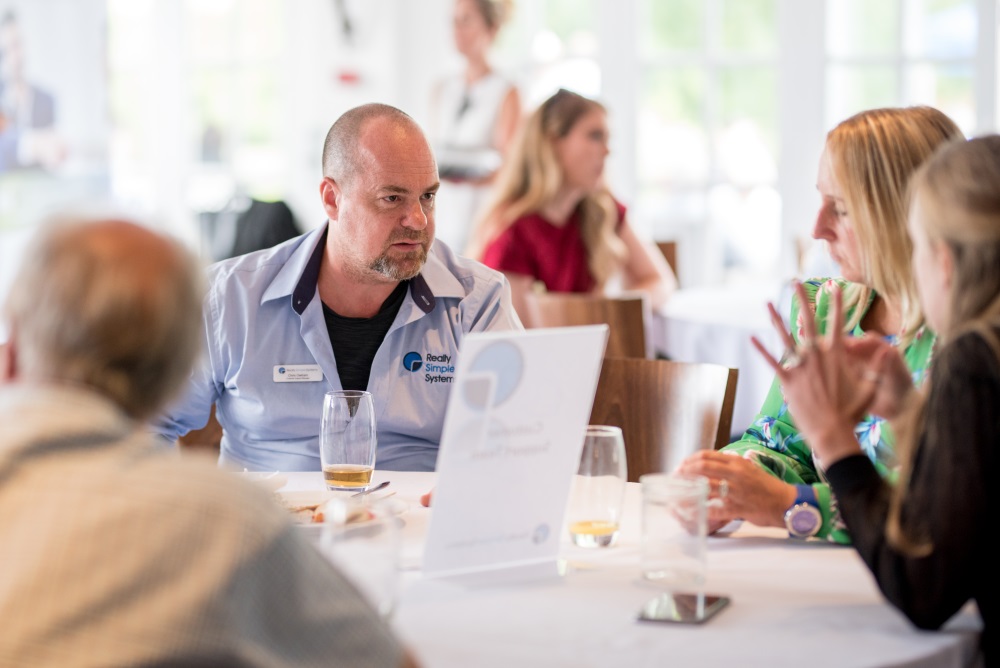 John went on to explain the next phase of developments planned for the coming year, concentrating on rewriting the Marketing Module and a new API, plus exploring other system integrations.
Our guest speaker, Kim Bradford, brought the subject of GDPR to life for us all with a fresh approach to compliance. Even for those who might have been weary of the subject beforehand, Kim's presentation was enlightening. Her practical line and detailed knowledge gave everyone a new perspective of the legislation.
As a Really Simple Systems customer, Kim also threw herself into the networking and tells us she's picked up plenty of tips for perfecting her CRM set-up!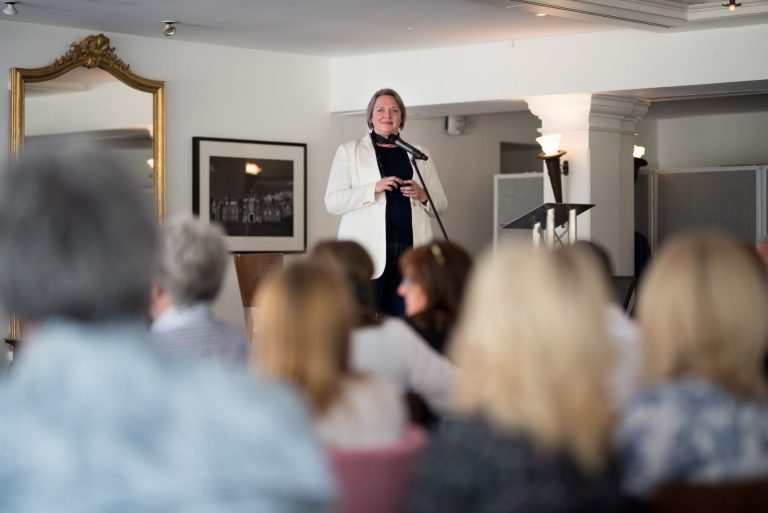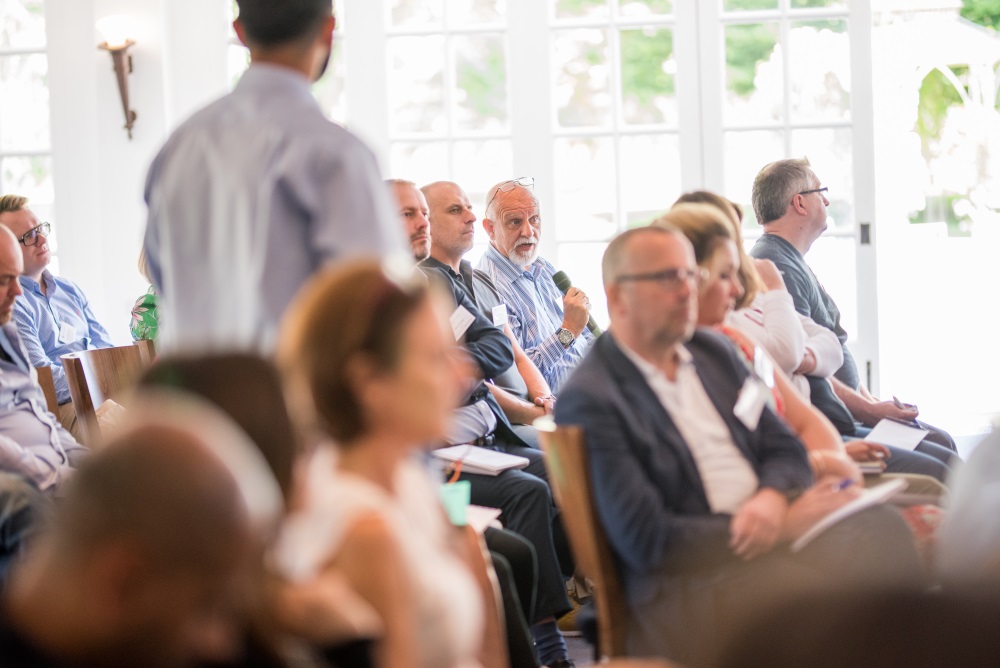 Definitely not your average user conference! Thanks to John and the Really Simple Systems team for an awesome day at Hampton Court Palace.
Jonathan Horniblow, Talking Newspapers
Development Focus Groups
The afternoon sessions were aimed at getting our CRM users involved in our software development process. Getting a better understanding of how our customers use the system and their business needs going forward gives a us great insight to make sure the changes we make meet what the market wants. The two groups discussed the pros and cons of our Marketing Module and their wish list for future CRM integrations, with quite unexpected results! Many thanks to everyone who contributed – work has already commenced on including this feedback in our developments.
Archery Competition and Royal Appearance
After lunch, in a move not to take ourselves too seriously, we mixed in some entertainment alongside our best practice seminars. Our guests were invited to try their hand at archery and take a tour of Hampton Court Palace, accompanied by special guests King Henry VIII, Queen Catherine (Howard) and two of their courtiers! King Henry's leg was playing up a bit, so he opted to stay behind in the garden and critique our efforts at archery!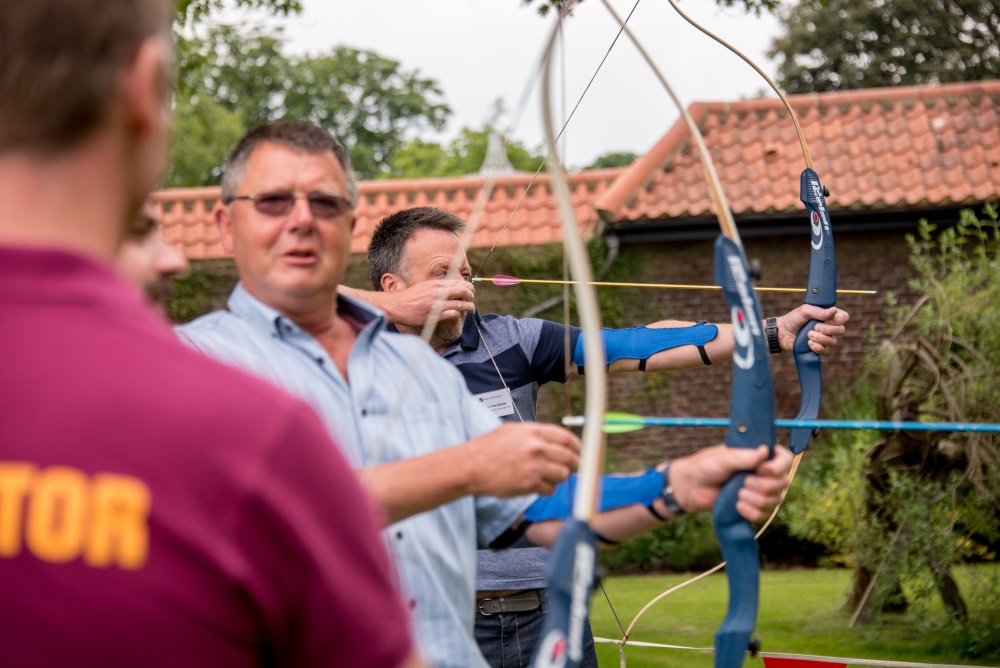 Bullseye for Katy!
With a prize to be awarded to the highest score from 4 arrows, the archery competition was fierce. It eventually came down to a shoot-off between Coursecheck CEO, Chris Wigglesworth, and Katy Brigden of Eazi Group Ltd. Girl power won the day with Katy pulling a bullseye hit out of the bag under pressure! Her efforts were rewarded as she was "knighted" by King Henry VIII and presented with a £150 Red Letter Days experience voucher.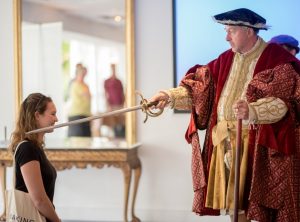 Thank you to everyone who joined us and for your contribution to the day – you were amazing!