Marketing
• Apr 22nd, 2021 • Guest Writer
10 B2B Marketing Strategies for a Post Covid-19 World
Check out these B2B marketing strategies for a post Covid-19 world that will help your business succeed.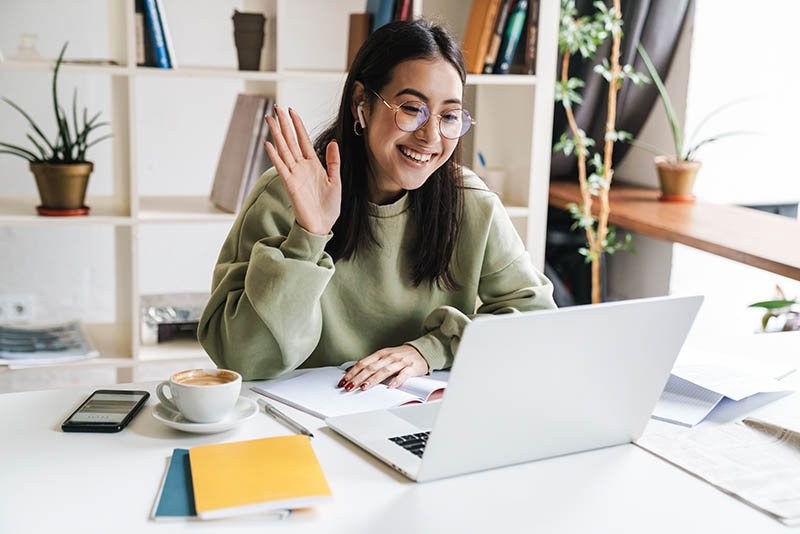 Marketing Strategies Post Covid-19
2020 was a year like no other. It impacted our way of life both personally and professionally. The Covid-19 pandemic has forced an enormous amount of industries to go completely digital without much warning or planning. One of the impacted industries is the world of B2B buyers and sellers. 
Going digital started as a temporary disruption, a roadblock that we expected to be gone in a couple of months. However, as three months turned to six, then ten, digital life became the new normal. We were working from home, going to virtual school, holding get-togethers on Zoom, and somewhere along the way got accustomed to this new way of living. 
Though the change did come down hard at first on B2B, as Covid showed no signs of disappearing, the industry swiftly adapted and embraced this new digital world.
Did something good come out of Covid-19?
Possibly, yes. By embracing technology to adapt to life in lockdown, we have shifted whole industries such as B2B. Old ideas are being thrown out, and new ones are taking their place. This change is here to stay. For instance, more than three-quarters of buyers and sellers say they prefer remote engagement. 
One of the reasons for this is safety, but more so, going digital is also a way to change strategies and come up with a new set of rules. The business environment now has a new normal, and it's proving to be successful in the world of B2B marketing.
So how do you come up with or change strategies for a post-Covid-19 world? Well, the answer is pretty simple; follow the new trends. There is a new way of doing business out there, and it's vital to know what to do differently rather than stay stuck at a standstill. Your customers won't appreciate it, and neither will your brand.
Check out these B2B marketing strategies that will help your business succeed post- pandemic:
1. Review Your Marketing Strategies
Before completely throwing out your current strategy, take a look at how it's doing first. It's no news that people have turned to online shopping to purchase all their needs, and most will likely continue this trend once the pandemic is over. 
Despite this, the first thing you should do is see how your strategy is working. How have customer journeys changed since the pandemic? How is the customer data looking? Has traffic increased or decreased?
These are all excellent questions to ask as you review your customer data. Once you know what things are working and not working, it'll be easier to revamp your strategy to focus on customer concerns that have arisen since the pandemic began. Not only will this be an opportunity to relaunch your pandemic-proof business, but a great way to understand the customer experience. 
2. Explore Communication Alternatives
If your company relies heavily on social gatherings, events, or conventions, it's time to start investing some energy into alternative forms of communication. Covid-19 has made it impossible for businesses to hold large-scale events where hundreds to thousands of people need to be gathered in one space. 
It's harmful to the business not being able to continue like this. Therefore, it's wise to follow suit and transition to digital events. There is no doubt that the change can seem frustrating at first, but businesses need to welcome experimentation. For example, investing in good quality equipment such as cameras and lighting should have you end up with a perfect digital event. Digital events also provide a broader reach and are an excellent way to adopt a 50/50 hybrid/in-person model. 
If you want to think outside the box, incorporate podcasts into your strategy in place of conferences. In a post-Covid 19 world, people are spending most of their time behind a screen. They are more likely to listen to a podcast while on a walk or in the background as they work rather than tuning into a Zoom conference. Take a leap of faith and try something new!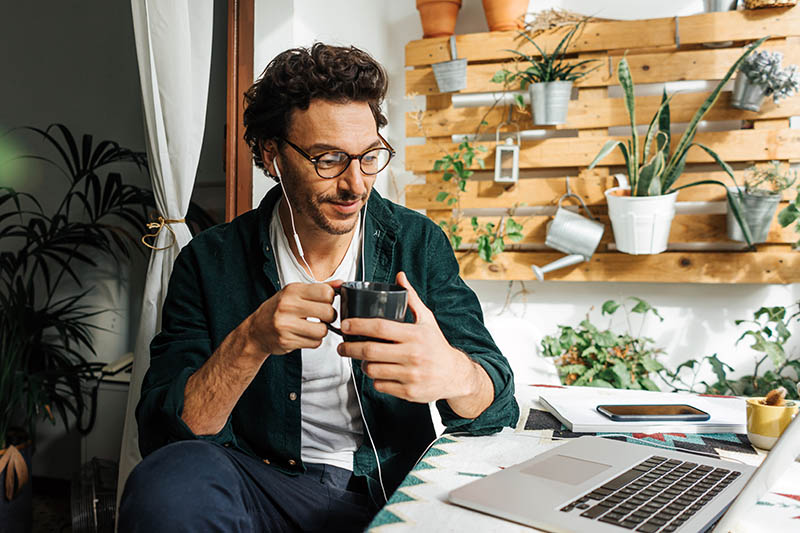 3. Relationships are Key
It's no secret that good businesses are good because of all the relationships they've secured. It's vital to build trusting relationships with customers now and more than ever.
Covid-19 has emphasized relationships in B2B due to a virtual sales environment. Customers are remotely purchasing at an increasing rate. This virtual sales environment has a chance of staying past Covid-19 if there is clarity and honesty between a company and its consumer. 
Build Strong, Long Lasting Relationships
with Really Simple Systems CRM
Driving relationships in this world are built on trust. Trust that there are no hidden regulations, no chance of one side backing out, and no doing completely opposite of the customers' needs. This foundation is key to maintaining revenue and driving market momentum and focusing on your customers' concerns.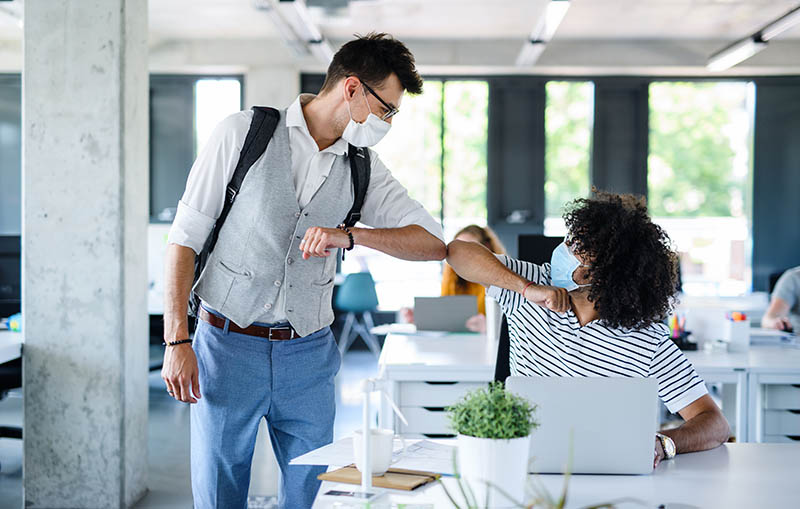 4. Relatable Messaging 
Covid-19 launched the popular hashtag Work from home (#WFH), and brands have capitalized on it from the beginning. It is a great strategy for those in B2B to relate to how people are feeling.
Don't be afraid to get funny or sarcastic while showing how your products can help manage this shift. Be effectively relatable without seeming uncaring and blatantly promoting your products. 
A great example from the B2C world is Starbucks giving free coffee to healthcare workers and front-line responders. This strategy bought them respect all while following how to empathetically communicate with customers rather than what to communicate about.
5. Prepare To Go Mobile
With people being stuck inside, they are more likely to shop or browse on a desktop or laptop. This new diversion had taken a big hit on mobile browsing, which before Covid-19 was surpassing desktop search. 
However, though mobile browsing is down in traffic, it's essential to continue to focus on mobile marketing efforts. As we see restrictions get looser around the country, mobile browsing will soon be rising.
This is the perfect time to spice up your mobile marketing campaigns and make sure everything is perfect. Optimize your mobile site, come up with a fresh CTA if need be, and find a simple way to track leads. Phones will always dominate the digital world, and being prepared is the best strategy of all. 
6. Don't Forget Search Trends
As Covid-19 hit, search volumes on the topic increased rapidly concerning news, public policies, and travel. It's no surprise that search behavior, in general, has changed since then. 
Businesses need to focus on their SEO strategies and consider that their users are now searching for things specific to the Covid era. Companies should utilize Google Analytics to see which keywords are bringing the traffic in a post-Covid world. 
Words like "mask policy," "curbside," and "delivery" are prevalent across industries. Never stop optimizing and continue implementing keywords that work for you. Continuing to optimize through the rise and fall of Covid is a way to improve rankings and conversion rates. 
7. Strengthen Customer Support
More people relying on online shopping and services means more questions. During an uncertain time like Covid, something as simple as customer support is as crucial as ever. 
Customer support can potentially earn or lose you a customer. If they received poor customer service, they will more than likely let others know in a review and not shop with you again. 
To avoid this, you need to equip your staff with all the tools necessary to support customers. You might even consider virtual agents who focus specifically on Covid concerns. Something else to consider is live chat boxes which don't require a wait time like a phone call.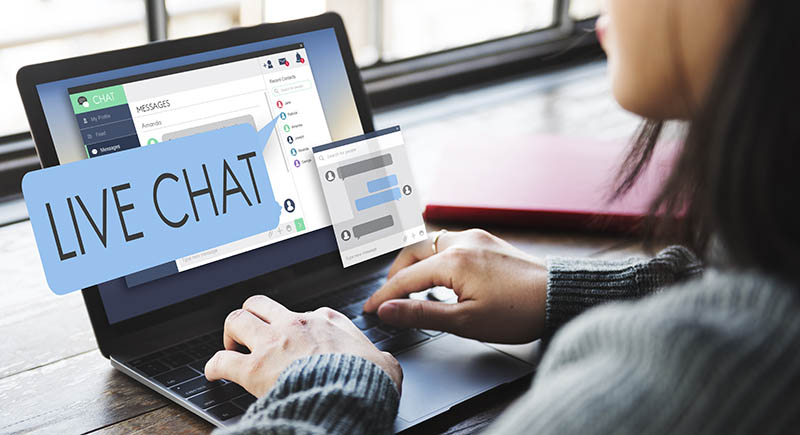 8. Focus on the Long Term
Yes, these strategies are focused on a post-Covid 19 World, but this does not mean you have to think short-term. Longevity is essential, and one of the best ways to guarantee longevity in your business is to focus on the long-term plan. 
When thinking about new strategies for the Covid era, also think about how there is a possibility that the digital work environment is here to stay. Factor in how the unique strategies you're implementing will not only work now but also in the future. 
Don't solely focus all your attention on short-term benefits. Push out content that is relatable and has a strategy that will continue to remain relevant past the pandemic. You want to continue benefiting years after your launch rather than in a few short months.
9. Evaluate Your Advertising Channels
Social media platforms such as Facebook, Instagram, Twitter have been the most popular advertising channels for brands to promote themselves. Paid advertisements benefit from reaching a wider audience and increasing sales, and these platforms are a great way to find influencers to promote your brand. 
However, these aren't the only platforms out there for advertising campaigns. For example, TikTok has become a massive hit since the beginning of the pandemic, and that popularity has increased to surpass Instagram and Facebook.
TikTok is home to millions of users who, in months, have produced a handful of influencers and spotlighted even more brands. The platform is a perfect place to advertise your brand playfully and gain a loyal following.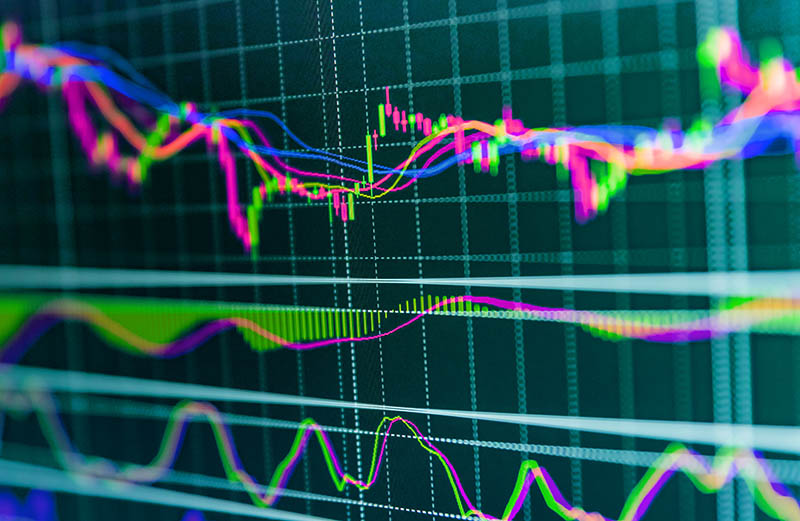 10. Monitor Your Data
Data is always necessary, but in a time like Covid-19, where the world change is occurring every day, data is the backbone of your strategy. Focus on collecting data from everything such as social media, email marketing, and web analytics. By reading your data correctly, you can fill in your customers' needs that have not been met. 
To do this, look for trends in data. Is there a certain kind of marketing email that customers have been opening more frequently? Is there a specific page that garners more leads? Is there not enough data, and you need to implement more ways to engage customers?
Ask yourself these questions as you read the data. If there isn't a clear enough picture of what you need to change or add, then come up with ways to ask your customers more questions, like in a follow-up survey or a small form that once you fill out reveals a discount code. Whatever it is, never assume it will work, test it first and take it from there. 
Conclusion
The world we live in today is not the same as it was before Covid-19, and that's what we must remember when coming up with a new marketing strategy. What worked then will probably not work now, and what is working now has a chance of becoming the new normal. 
Don't take this as downtime, but rather an opportunity to get ahead on those marketing plans. Start by reviewing your data before Covid and focusing your attention on an easy thing like keyword optimization. Go from here and create a systematic approach to implementing the changes in strategy. 
After all, your website is the face of your brand. It is your digital resume, and it should be spotless. The time to strategize is now, and these ten straightforward marketing strategies are a great place to start! 
About the Author
Mehvish Patel is the Outreach Coordinator at Zen Media, a digital marketing and PR Agency for technology brands. She's worked in content creation, has a B.A in English and is currently writing marketing and tech news. When she is not writing she can usually be found with a good book.