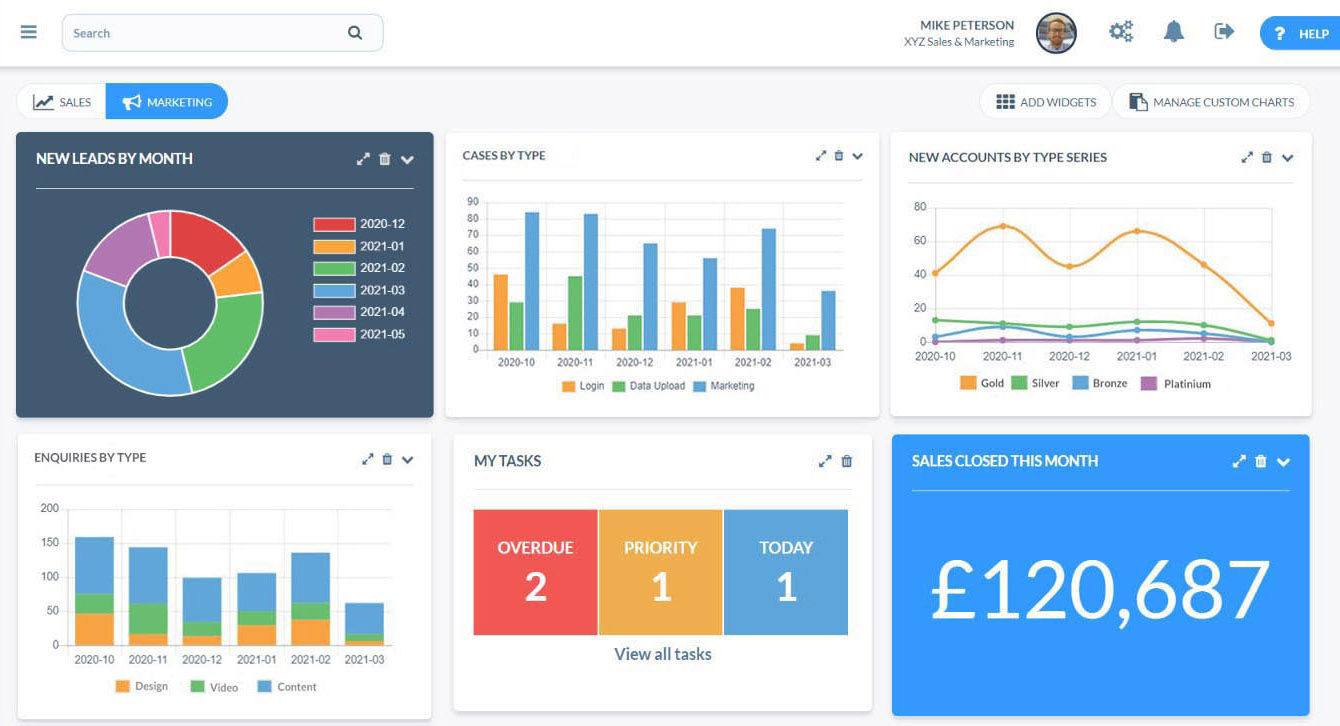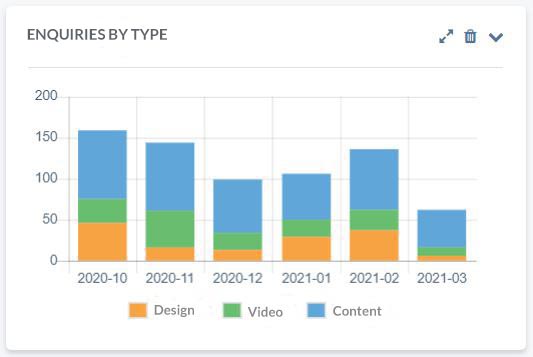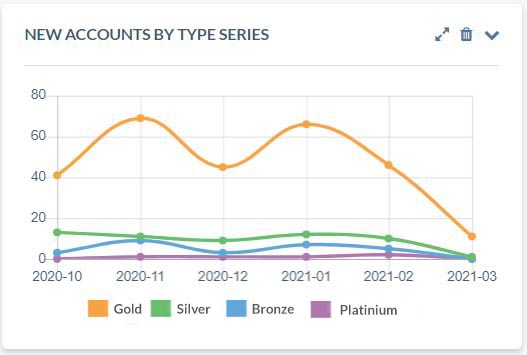 Marketing Manager, Helen Armour, reports, "This development comes as a direct response to customer feedback and represents a true collaboration with our software users. They told us they loved the Custom Charts tool but that that they would also like to compare data sets in a similar fashion".
She added, "At a time when data plays such a pivotal role in business decision making, we are delighted to see the impact a simple tool like Custom Charts has had. We hope this new development will be equally well received".
About Custom Charts
If you are not already using Custom Charts, here's what you are missing!
Custom Charts lets you create your own dashboard widgets, creating a snapshot of your business performance in a simple chart or graph. You can use Custom Charts to monitor a wide range of CRM data, such as your new leads, sales targets, team performance, marketing campaigns, support cases plus any data you have in your custom fields.
They work in a similar format to Listing Reports, letting you define your chart criteria and generate a widget to add to your dashboard. You can make pie charts, horizontal and vertical bar charts, line charts, total numbers and gauges. These will display real-time values of your CRM activity so they are always up to date.
For more information, take a look at our Customer Support Hub. Here you'll find full resources to help you get set-up and create Custom Charts.