CRM
• Oct 26th, 2022 • Helen Armour
Sales Force Automation (SFA) for 2023
What is Sales Force Automation? Discover how Sales Force Automation software can streamline your sales.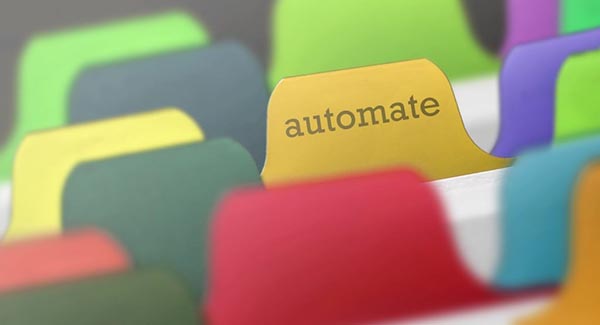 What does Sales Force Automation (SFA) mean?
Sales Force Automation (SFA) refers to software apps for sales management. SFA provides automated workflows that create a streamlined sales process to manage business leads, sales forecasts and team performance.
SFA may also be referred to as Salesforce Management.
Sales Force Automation (SFA) in Detail
Used by successful sales teams, the main features of a SFA system are contact management and opportunity management, together with email integration, task management and diary sharing.
Contact Management software lets you track your communication with your customers, building up a complete history of your interactions, sales and activities. Contact management systems usually include Task Management software that lets you create tasks, or reminders, to follow up your sales leads on a given date.
Pipeline management software provides sales lead tracking from an initial inquiry through to a closed sale. It lets you track each sales opportunity through your pipeline, applying probability weighting and forecasting.
SFA is usually a part of a customer relationship management (CRM) system that automatically records all the stages in a sales process. The idea is to track all contact that's been made with a customer, along with the purpose of the contact, and any follow up that may be needed. This might include phone calls, emails and meetings. Having this information at your fingertips means you'll reduce the risk of irritating your customers as sales efforts are not duplicated.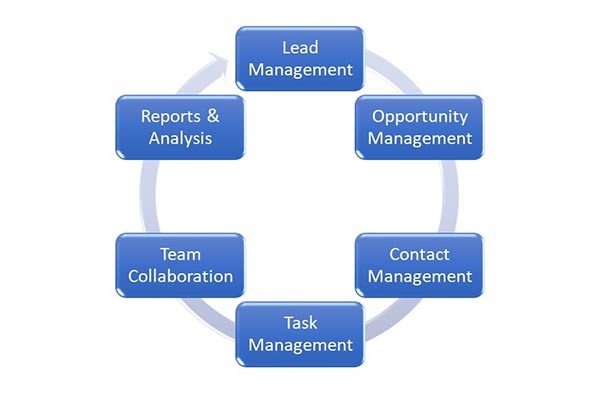 Task Management
With SFA task management, when you create a task or reminder in the customer's account it integrates with your calendar. So when you open the task all the customer's data and past communications are there in front of you. Once the task is completed it is automatically added to the account record, creating a complete history of your interactions.
Team Collaboration
Sales Force Automation has come into its own with the arrival of cloud technology. Accessing the CRM system through your internet browser means you can retrieve the data wherever you are, seeing the latest updates. You can have multiple users all accessing and editing a customer's account at any one time, creating a central hub for your business.
This is particularly useful if you have a remote workforce. Sales professionals working from home or on the road can login and see the same information as their colleagues at head office. There's no need to synchronize the data as everything is updated in real-time.
Cloud App Integration
The arrival of cloud computing has brought a number of advantages that have particularly benefited small businesses. Not only is it very affordable but it also means you can connect your various disparate systems. Cloud integration lets you automate the flow of data between the different systems you use, creating efficiency and increasing productivity.
Not only can you automate your sales processes but you can also create workflows for other manual processes.
SFA Customisation
Sales Force Automation can be customised to reflect the processes of an individual organisation. It can run on laptops or smartphones and can be of quite a specialist design. For example, for pharmaceutical sales representatives or maybe for the collection of electricity or gas meter readings.
Discover if CRM is Right for You
What's the Difference Between Sales Force Automation and CRM?
The primary difference between CRM and SFA is that the former is built with a focus on customer satisfaction and all the benefits of customer retention. It is designed to nurture relationships from their humble beginnings as a potential lead straight through to becoming a long-standing customer.
CRM manages these relationships between consumers and businesses by gathering and centralising client data from customer interactions (phone, email, and social media), complaints, queries, previous meetings, and purchase history. By analysing this data, sales and marketing teams can customise customer's experiences by leveraging their existing client's needs.
SFA, on the other hand, focuses on the sales process – making it as efficient and transparent as possible. Generally, SFA software will consist of potential sales management and pipeline management tools, providing sales directors with a clear picture of future prospects, recent sales, and past performance of their sales reps.
To conclude, CRM is post-sale software used to retain and satisfy current clients, while SFA is client acquisition software. However, CRM systems are usually an all-in-one solution, by including additional features such as SFA, integrations and marketing automation.