Marketing
• Oct 21st, 2020 • Helen Armour
Launching Our New Simple Marketing Tool
What do you get if you cross a hard-working software development team with a finickity marketer? One very cute email marketing tool!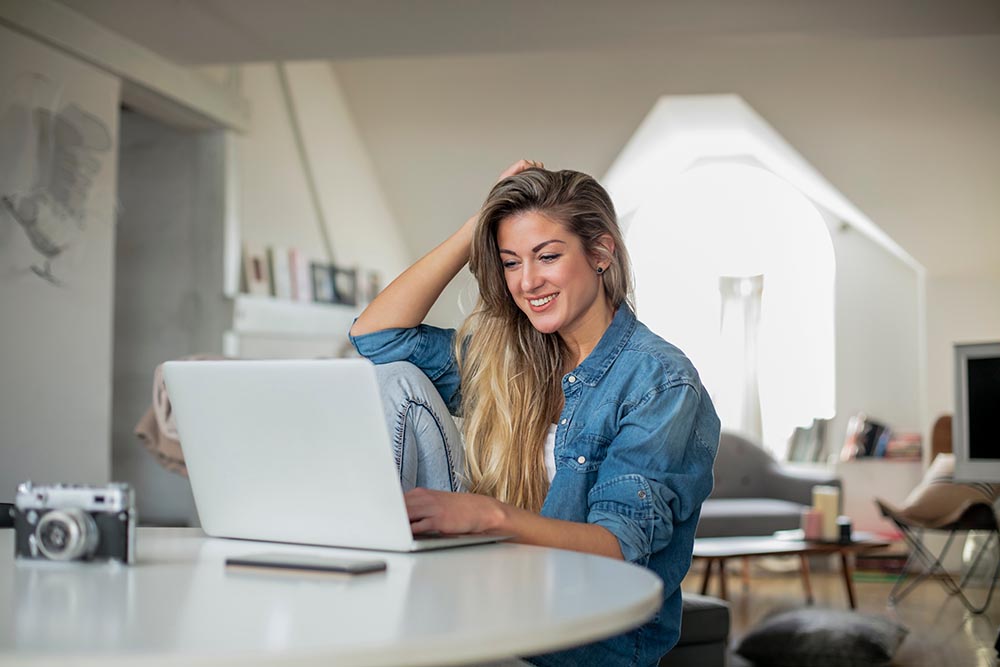 Introducing Simple Marketing
Wait for it, wait for it,
Cue the trumpets,
Roll out the red carpet,
And shout from the rooftops…
It's here! We have finally taken delivery of our new baby – and it's a stunner!
Yes, our new, easy-to-use email marketing tool, Simple Marketing, has landed and we couldn't be more excited! Getting this far has been a painful labour, but all that has been forgotten as we rejoice and look forward.
Our new Simple Marketing tool has been designed for small and mid-sized businesses and lets you create, send and track email marketing campaigns, without the need for IT developers and designers.
This new tool replaces the current entry level solution, delivering new functionality and clever features, at the same low-cost fee.
So, What's Changed You May Ask?
The first thing you'll notice is that we have included a Campaign Wizard that speeds you through the process of crafting an email, selecting a mailing list, scheduling, and sending. As a result, whether you're a first-time user or a seasoned pro, you'll be racing through the routine in no time.
Whizzy Email Designer
We've completely remodelled the email designer to give you more flexibility, so you can let loose your creative side! Using the easy "drag and drop" interface you can edit the templates that we've included, or you can start from scratch with your own design.
We've included some nice "build" sections that make it quick and easy to add and edit text, images CTA buttons, embed videos, hyperlink images and link up your social media. You've got complete control of your brand ID with options to change the background colours, fonts, buttons and more. You can edit the colour schemes across the whole design, or you can edit each section separately.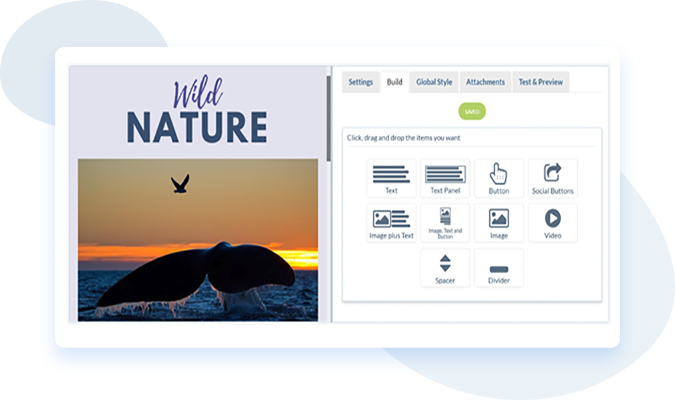 The new app now includes a Test & Preview option within the designer tool, letting you see how your design will look on both a PC screen and a smartphone. You can test how this will appear on arrival in a contact's inbox by sending a test message to yourself or to any of your other CRM users.
If you want to save your email design, you can "pin" it to your templates so it's ready to go when you are.
Lists & Segmentation
My favourite feature is the new Mailing Lists functionality. The change here is that instead of redefining your contact segmentation for each campaign, you can save a re-use your filter criteria. There are two types of List you can choose from: Static Lists and Dynamic Lists. With Static Lists you can select all your contacts or a smaller segment, for example Contacts in London. But you can also drill down to create highly sophisticated groups using the data stored in your CRM to target and personalise your email marketing. Once a list has been created you can save, re-use and edit it as you like.
With Dynamic Lists, you have the same level of functionality, but you set a criteria that automatically updates the List with any changes to your CRM contacts, for example, if a new customer has been added. So, if your Dynamic List is filtered to find all your contacts in the USA, it will find all the contacts that meet that criteria at the time of mailing.
Simple Scheduling
The next stage is to schedule your mailing. Here you'll find a simple date-picker popup to select the time and date you want to send your email, or you can opt to send "as soon as possible". The system will queue the emails to be sent out in controlled batches to help ensure you don't fall-foul of the spam filters that are controlled by your contacts email clients, e.g. Outlook and Gmail.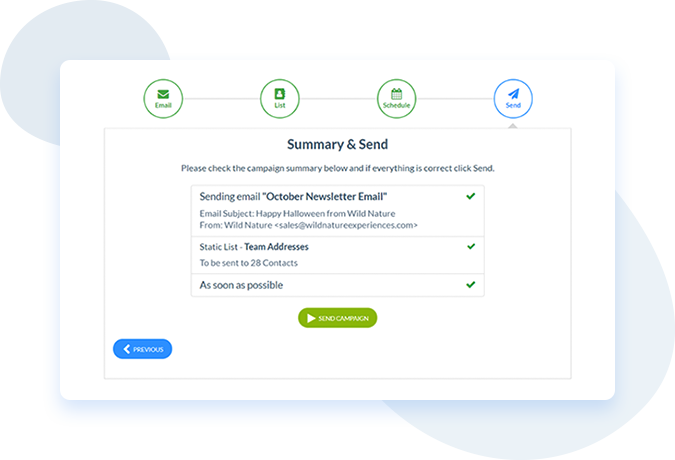 Monitoring Engagement
Once your email is sent, you'll then be able to track your engagement levels in real-time, as your recipients open and click on your mailing. The Campaign Stats page provides a timeline delivery graph along with details of your opens, click throughs, bounces and unsubscribes. You'll be able to monitor your most engaging links and see who has opened them.
Take a Trial
The new Simple Marketing tool is now available to trial with new CRM signups.
Join a Webinar
If you'd like to see a demo of the new tool, we'll be running regular monthly webinars starting from Thursday, 29th October 2020. You can register to take you place here.
Please note, we will continue to run webinars on the current Advanced Marketing tool as well and the next date will be on Wednesday, 4th November 2020. You can register book your place here.
Switching Old for New
If you are using the old version of Simple Marketing, you are invited to switch to the new version when it's convenient for you. Your existing data will be carried over and your old emails will be available in the new program, but you won't be able to edit them. Please also note, that the old system of grouping emails using Campaign Stages is not included in the new version.
Having switched to the new system, should you need, you can switch back to the old system. However, any designs you have created in the new tool won't be available.
If you would like to switch to the new Simple Marketing, please contact your account manager and we will schedule a switch over date for you.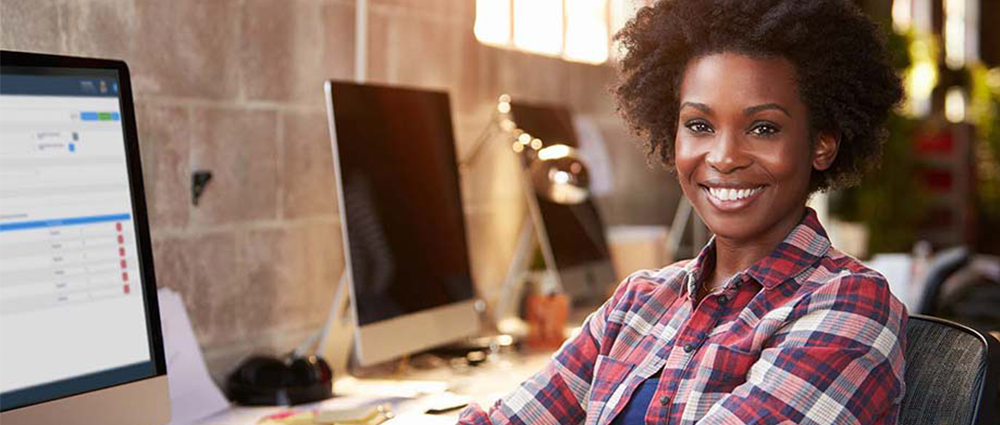 Advanced Marketing Coming Next
The new version of our all-singing, all-dancing, Advanced Marketing tool is still in the development phase. We hope to bring this to you in early 2021. Advanced Marketing will include all the features of the Simple Marketing tool plus the more advanced features needed to manage complex marketing campaigns, such as website integration and automation.
Customers currently using Advanced Marketing for volume levels can also switch to the Simple Marketing tool and we'll increase the number of emails per month to your normal limit of 50,000.