Sales
• Jun 1st, 2020 • Daniel Bishop
5 Strategies to Manage a Successful Field Sales Team
Manage your field sales team successfully by understanding their strengths and weaknesses and what motivates them.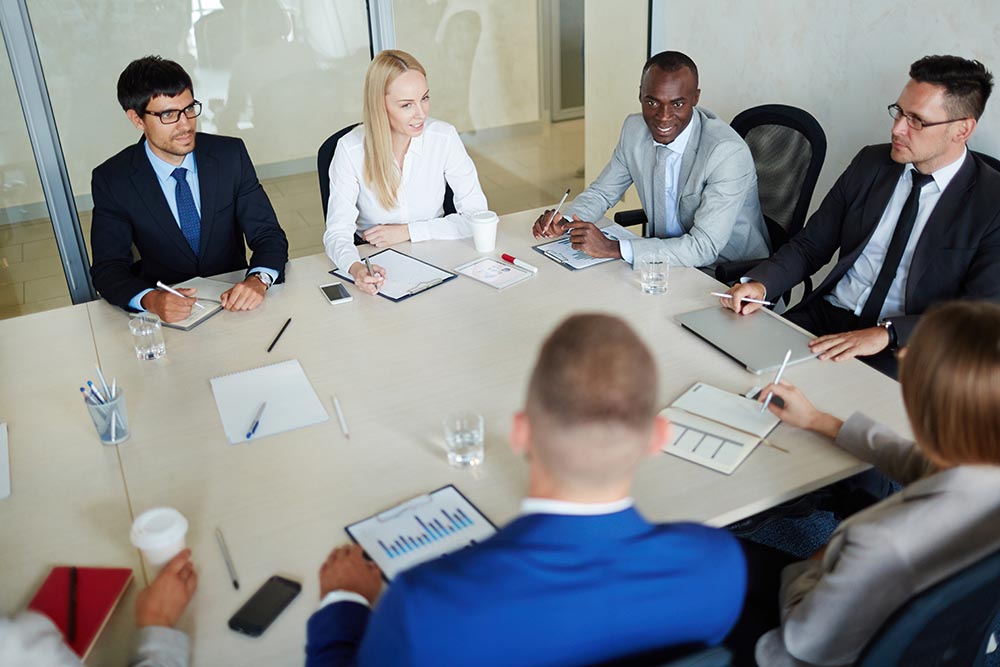 Successful Field Sales Team Management
You might feel field sales is a bit outdated and archaic, and that with all the technology available today, there's no need for in-person meetings.
While these are valid points, the reality is that people are still people, and when it comes to selling, face-to-face communication is 34 times more successful than an email.
Though virtual communication has many benefits, physical face-to-face meetings form stronger, longer-lasting relationships. Research conducted by novoresume tells us that more than 95% of professionals agree that in-person networking offers more accurate first impressions. 
Technology does provide increased efficiency, but it isn't perfect and has it's limitations. Maybe then it's no surprise that nearly 63% of sales professionals in European companies and 53% in the USA are field sales reps. 
With this in mind, to lead a successful field sales team, it's important to understand your team's strengths and weaknesses, and what motivates them as a group and individually.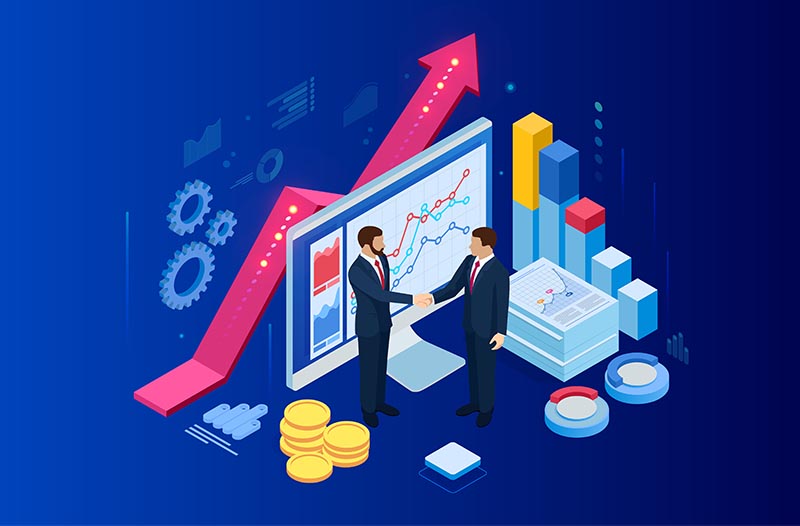 Analyse Your Team
To effectively manage your team, first you need to understand their capabilities. There are certain metrics you can follow to assess which areas of their job need to be carried out more diligently.
Individual Sales Targets
Setting sales targets is probably the most obvious of metrics for management. Not only do they provide a tangible figure for each team member, but they also create a healthy competitive environment.
New Customer Acquisition
This metric will show you how good your team are at fulfilling their quota for reaching out to new customers. Maybe some of your team members perform worse than others if they are spending too much time nurturing existing customers. This is not necessarily all bad but there does need to be a healthy balance.
Win Ratio
How successful are the individuals at closing deals? Some of the team might be good at making new friends, but that's not what a business is built on. It's great to have workers who can easily befriend new contacts but if they can't turn them into customers your business will suffer.
Deal Size
Quantity of sales is good, but quality will always be better. If your sales reps are closing many small deals they might be taking the easy way out. Again balance is the key, they need to have both big deals that are harder to close, and many smaller ones that will keep everything afloat.
Churn Rates
Keep track the rejections for each employee. After a time a pattern might emerge which will tell you which of your sales reps need to change their tactics.
Follow-up Statistics
Knowing how many times your employees follow-up after their initial pitch is very important. As the sales process is being done face-to-face there is an increased chance of an immediate "yes", but the majority will still need convincing with a few more follow up calls.
Employee Happiness
As their manager it's very important to know how happy your workforce is. Good field salespeople are hard to find, and they need to feel appreciated to stay with you.
Gather their feedback by conducting regular surveys, and be seen to act upon any problems raised immediately.
Use the Information Gathered
Having conducted this primary research, the first thing you want to do is to make it public internally. Share the data with your team and look to achieve full transparency. In this way, all your employees will feel certain they are treated as equals, which is one of the top employee values.
Another benefit here is that with transparency you'll promote a competitive sales culture within your company. Everyone will want to avoid being the weakest link in the team.
Also, the data will help you in creating a sales territory plan. Having a territory plan is a must for any field sales team. It has one of the biggest impacts on your overall strategy as it connects the right salespeople with the right clients.
Your more experienced salespeople will naturally handle tougher customers so the sales greenhorns don't need to bite off more than they can chew.
Be More Cost-efficient
High maintenance costs of a field sales team might be a huge obstacle for some to overcome. Luckily there are certain strategies you can implement to reduce these costs.
The first step is to lower your employee turnover rate by employing only the best of the best. 
HRDive conducted research in 2017, which shows that turnover can cost your company 33% of your employee's salary.  This is why it's important to conduct your interviews very carefully, and by doing so you'll lose less money.
Never see training as an expense. Some managers look at their sales reps training as an extra cost that should be avoided. Sending untrained individuals out to represent your company is likely to cause more harm than good. 
By setting up an internal training program you could cut costs further, as you don't have to outsource someone to train your staff.
Research conducted by Deloitte shows us that many companies prefer to train-up their current employees rather than to hire new ones.
Provide Incentives for Success
Employee loyalty is imperative for companies with a long-term plan.  One report shows that 43% of employees are ready to leave their current employer for a 10% increase in salary. 
This is why it's important to have a solid incentive structure, and manage the sales team's remuneration plan very carefully. 
Having a tiered commission structure drives your sales reps to hit milestones. Unlike a flat commission structure, a tiered one motivates your employees to keep working, even once they have reached their quota. And by increasing their performance they will increase the overall revenue.
Teams that close deals faster are obviously more preferable. Make sure to fully incentivise your swiftest salespeople as they will have a direct impact on the length of your sales cycle, freeing up resources.
Align Marketing and Sales
By aligning marketing and sales you'll diminish the chances of your field sales team dealing with unqualified leads.
It's important for your marketing team to only pass over leads that are ready for conversion. They need to be well educated on your product and show an interest in buying.
This is why filtering leads is important. Those who are not ready to buy should be nurtured further until they are ready. Having good lead nurturing campaigns will make sure to keep leads that are not ready in the loop.
This is where CRM software makes all the difference. It holds all the information on your leads, and segments it in such a way that you'll instantly know when a lead is ready to be turned into a customer.
Summary
By knowing both your team's strengths and weaknesses, not only will your communication improve, but you'll be able to manage them better, assigning each team member with tasks they are most proficient with.
This will inherently have a good overall effect on your employees, as they'll be doing what they are most comfortable with and will be more likely to excel.