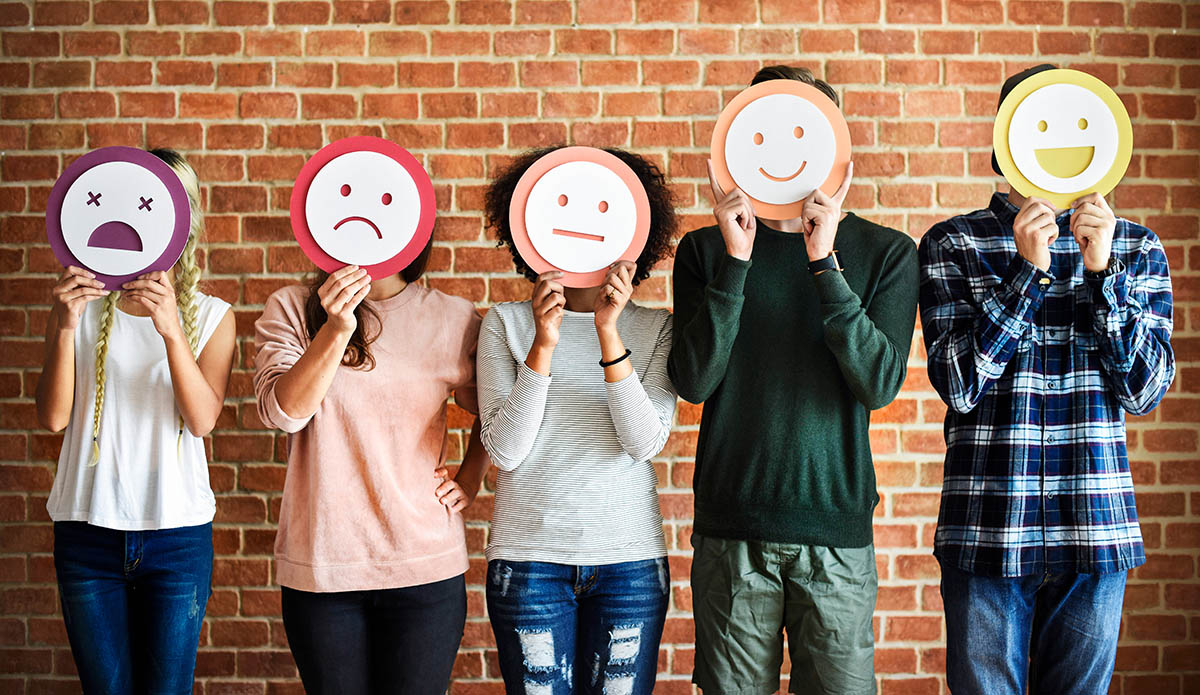 6 Ways to Include User-Generated Content in Your Marketing Campaigns (and Why You Should)
What is it that encourages people to purchase from a brand? A 2020 survey by Edelman (whose Trust Barometer should be obligatory reading for any leader looking to make a difference) shows that 64% of consumers make buying decisions based on price. But it's not the only thing that matters. In fact, 53% of consumers think that brand trust is the second most important thing a company can offer to earn business.
But here's the thing: while anyone can reduce their prices and work at a lower margin (if they're prepared to make less), trust is exponentially more challenging to attain. In other words, it's not generated – it's deserved.
Fortunately, there are a lot of effective strategies for encouraging consumer trust. And, user-generated content could be just the thing you're missing from your marketing campaigns.
What Is UGC & Why You Need It?
The best way to define user-generated content (UGC) is to say that it's any type of asset created by a brand's customers, whether text or multimedia, that the brand can make use of for marketing purposes. Anything can qualify as UGC: from a testimonial, a Twitter mention, an image, or a video showing the product being used by the customer.
Now, before we go into detail about UGC, it's essential to understand the benefits it offers. Yes, most companies prefer to use multimedia assets produced in-house. As these provide a high level of control for brands, they can communicate well thought-out messages that drive awareness, conversions, and loyalty. But that doesn't mean that UGC doesn't allow the same perks.
In fact, it could be argued that, in some scenarios, UGC can be much more effective than branded assets. So, if you can find ways to include user-generated content into your marketing campaigns, here's everything you are to gain by doing so.
Make Full Use of Social Proof
One of the main benefits of UGC is its role in providing social proof.
Statistical data shows that the majority of consumers seek out reviews before making a purchasing decision. According to Statista, the average consumer will read ten reviews before buying a product. But what's interesting is that younger generations are even more diligent about doing their research.
So, if you know that people are looking for other consumers' opinions before buying, the most logical step is to create a space where you can display those consumer opinions.
For example, you can create an entire 'Reviews' page for your website and allow potential customers to gain insights into what they can expect from your products. The Really Simple Systems CRM Reviews page does precisely this. It not only links to reviews written by high-authority review sites but also displays feedback from B2B customers and shows off its high-profile clients.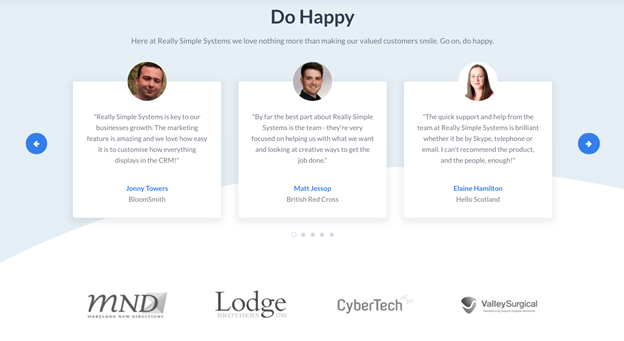 Of course, you don't have to go in this direction. Well-utilized UGC can be as simple as setting up an integration on your website to automatically display Google or Trustpilot reviews, or even user tweets, as done by Pocket.

UGC Beats Celebrity Endorsements
Did you know that most consumers don't trust advertising? That's right, according to Trustpilot, the best-case scenario is that 3 out of 10 potential clients will trust your marketing campaigns. And things won't get better if you hire a celebrity to endorse you either. Fortunately, however, buyers trust other buyers as much as they do friends or family.
That's why displaying UGC offers a huge benefit. If you've been thinking about giving influencer marketing a go, simply re-sharing posts or going with micro-influencers may just be the best way to proceed. Not only will you enjoy higher engagement rates and lower costs, but you could even turn your existing customers into brand ambassadors.
For example, ULX does this spectacularly. The brand encourages customers to tag it in their posts, then reposts the pictures on its Instagram account. The results feature a mix of beautiful UGC, submitted by proper celebrities and micro-influencers who are just happy to share the fact they're satisfied with a product.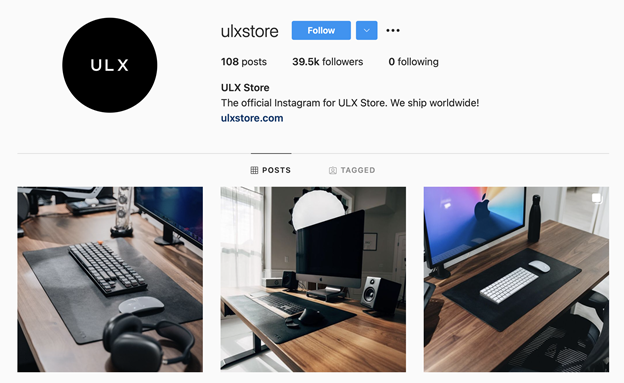 Build Customer Relationships
The last awesome benefit of using UGC in your marketing campaigns (or any of your digital channels) is that it can be the driving force behind positive consumer relationships.
Simply put, showing off user-generated content (with permission, of course) allows you to put your clients in a prime position. And this doesn't just make them feel valued. It also helps you show potential clients that you're a brand committed to providing user-centric customer experiences.
One of the best examples of a brand doing this comes from Aura. Having created a Facebook support group for its users, it decided to show off some of the feedback on its landing page, presenting it as one of its unique value propositions.

Ways to Show Off User-Generated Content In Your Marketing Campaigns
Now that you're aware of some of the top advantages of incorporating UGC in your marketing efforts, it's time to start thinking about the best ways to do it.
There are numerous strategies with varying degrees of work involved. Some you can implement with a few clicks, while others might require more substantial planning. But whichever you choose to utilize, you're sure to see results.
The following are a few ideas on how you can include UGC in your marketing campaigns.
1.    Make the Most of Integrations
The easiest way to show off consumer-created content on your distribution channels is to make full use of the available integrations.
If you know that there's a place consumers are likely to leave a review, see how you can show those off on your homepage. Platforms such as Trustpilot, Yelp, and Google My Business offer simple integrations that work with most websites. And the best part is, you don't have to choose just one source.
For the best results, you can easily combine several UGC sources. That's precisely what Pocket Sport does, with a standard testimonials section on its website, followed by a "Real people in Pocket" section that sources images directly from Instagram.
2.   Repost on Social Media
Don't feel like going through the trouble of adapting your website to accommodate UGC? Well, although you definitely should reconsider your decision, it's perfectly all right to leave the use of user-generated content to your social media channels. There, it can serve multiple purposes.
For one, having UGC to fall back on could help you keep a more consistent posting schedule, which is one of the most basic rules of social media marketing.
But, more importantly, showing off the way your customers use your products could help your branding efforts, ensuring that you send off just the right vibes for your company.
A great example of such UGC use comes from Huckberry, an outdoor gear retailer. Instead of just reposting images, the brand uses the content in a way that allows it to tell stories and, perhaps more importantly, create a sense of wanderlust among its followers.
So, not only do followers identify with the brand. More importantly, they're driven to shop with it thanks to a well-executed social media marketing strategy that hits the bullseye.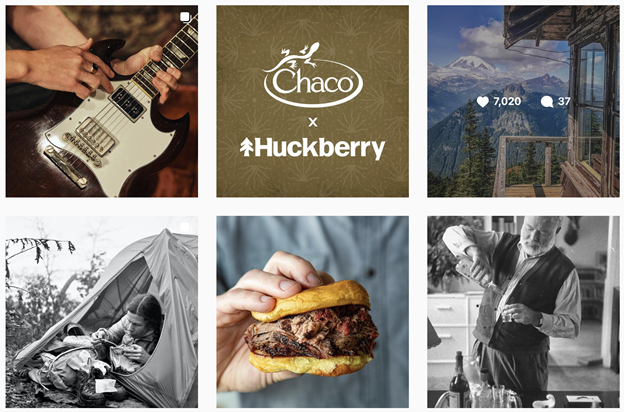 Reposting could get a bit more complicated for B2B brands, essentially because their marketing strategies typically can't rely on emotional selling. Fortunately, though, this small obstacle shouldn't stop them from implementing this strategy for displaying UGC.
One word of advice, however, would be to shift the focus from aesthetics and emotions towards something more palpable.
One possible direction would be to repost user impressions about your brand's values or achievements. You can see how Finli does this on its Twitter feed. Alternatively, seek out content about concrete customer experiences and turn those into content for different marketing campaigns.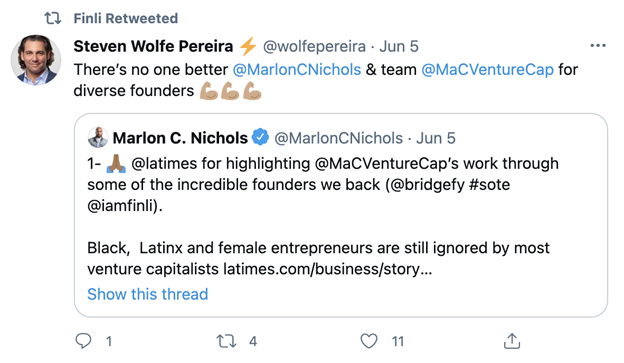 3.   Describe Your Products
Here's the thing. You may have developed your products and services with a clear intention of solving a customer problem. And you may have done it exceptionally well. But that does not make you the best advocate for your creations. In fact, the best people to communicate the value of your offer are those who paid for it and have found it works for them.
With this in mind, it's a good idea to include some amount of UGC in your product descriptions.
For ecommerce, this can be done with one of the social media integrations we've talked about. For SaaS, however, you could follow the steps of InFlow and utilize UGC in a way that shows off your product's capabilities. This brand chose to share user-generated screenshots to describe the exact capabilities of its barcode software.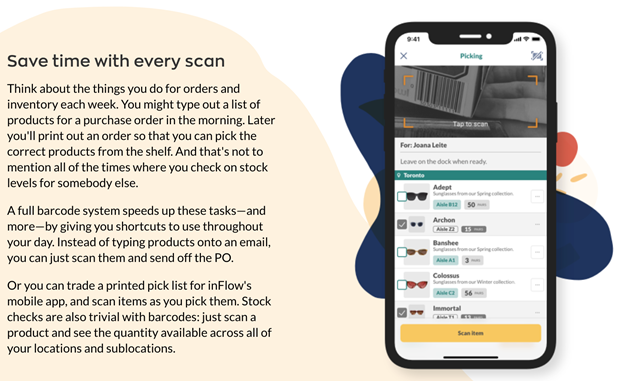 4.   Put the Spotlight on Your Customers
Sometimes, the best way to market your brand is to not talk about yourself at all. By shining a light on your successful customers, you can achieve excellent results that inspire people to buy from you.
For example, if you take a look at the Workday website, you'll see that the most attention-grabbing form of social proof on the homepage includes a series of short videos about the brand's clients. With the section being titled "Our customers achieve amazing results", Workday effectively finds a way to display its potential without having to go into describing specific features. Instead, it allows its clients to do the talking.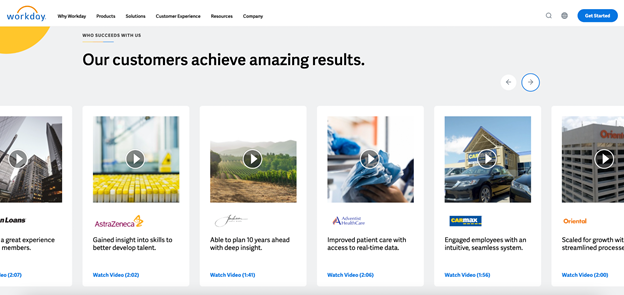 5.   Add UGC to Your Emails
Are you looking to create a budget-friendly marketing campaign that drives excellent results? Why not combine the power of user-generated content and email?
Despite having been around for decades, email still remains relevant for the majority of brands. Not only is it equally used in B2C and B2B marketing, but it's efficient at a wide variety of marketing goals, including lead nurturing and securing conversions. And, when it's combined with UGC, it holds the potential of being a strategy with the highest ROI.
Asana, for example, does a great job of including UGC in its email marketing campaigns. The company's emails have a recurring 'Customer spotlight' section which features a B2B user-submitted review followed by a link leading to a piece of content written about the client. And it's not just a great way to build trust but also an excellent strategy for driving organic traffic to the business' website.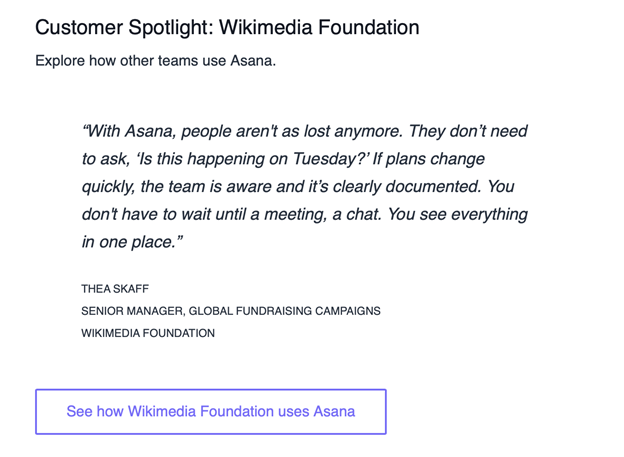 6.   Create Giveaways or Contests
As for raising awareness for your brand, you can easily do so while sourcing user-generated content (which you can use for your campaigns later on).
Hosting a giveaway won't just introduce your brand to new potential clients. More importantly, it will encourage them to engage with your company, automatically moving them through the sales funnel without the inconvenience of having to wait for them to make up their mind.
For a fun example, you can check out Arapahoe Libraries, which hosts an annual contest inviting kids to recreate their favourite book/movie scenes using LEGO bricks for a chance to win fun prizes. Not only is it a great incentive for the children to get artistic, but more importantly, it helps the library appeal to young audiences, showing them that reading and playing go perfectly well together.
Final Words
As you can see, user-generated content definitely has its place in successful marketing campaigns. Whether you're trying to reach new audiences, get your customers to engage, or simply keep up consistency on social media, UGC can help you do so without breaking your budget.
And, if you see that it works for you, you can take it even further. Some brands, like Buffalo Wild Wings and Pampers, have successfully managed to turn UGC into ad campaigns. After all, very few things can be as relatable to consumers as content created by fellow consumers.
So, if you're ready to take your marketing efforts to the next level, finding a way to source and distribute UGC is definitely the way to go. Of course, when you do it, don't forget to secure permission and credit the original creators. Otherwise, you'll just come off as sleazy.
About the Author
Natasha Lane is a woman of the keyboard whose fields of expertise could be summed up in marketing, branding, and business growth-related topics. She is always happy to collaborate with awesome blogs by sharing her knowledge.