Xero accounting software gives businesses the tools to take care of the numbers and spend less time on accounting.
Designed specifically for small businesses, you can log in online anytime, anywhere on your Mac, PC, tablet or phone and see up-to-date financials. It's small business accounting software that's simple, smart and occasionally magical!
Xero's secure online accounting software lets you work from anywhere, share with your employees and collaborate with your advisors. Just add apps, like Really Simple Systems, to create a complete solution for your business.
Real-time view of your cashflow
Log in online anytime, anywhere on your Mac, PC, tablet or phone an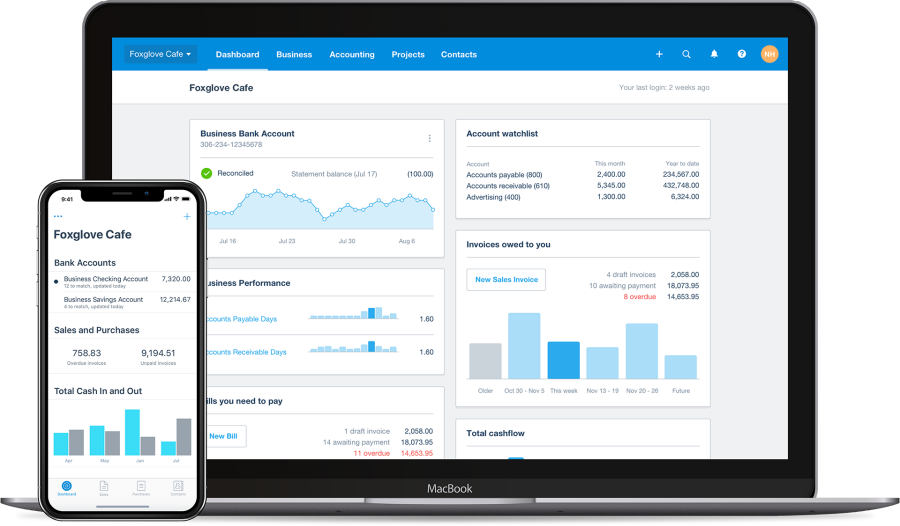 Xero Integration Features
It's all online, so you can work when and where you want to. Just login with your PC, Mac or mobile
Your bank statements are automatically imported and categorised, letting you see your cash flow in real time
Invite your team and work together on financials. You can collaborate over your up-to-date numbers
Xero has all you need to run your business – including invoicing, paying bills, sales tax returns, reporting and much more