Marketing CRM To Feed Your Sales Team
CRM Marketing Software with everything you need to execute, manage and monitor your marketing campaigns.
Coordinated Campaigns
Integrated Sales and Marketing CRM for data-backed decision making.
All-In-One Solution
Our integrated Marketing solution means you can build campaigns and send newsletters directly from your CRM, using your data to personalise and target segments. New leads can be captured directly from your website, recording consent to be contacted, and assigned to sales staff to follow up. Or you can add them directly to an automated marketing campaign, letting you work smarter.
Your marketing team can monitor the leads, opportunities, number, and value of closed deals, then easily track the ROI for each marketing campaign, letting you optimise your marketing spend.
And should your business needs mean you require something much simpler, you might find our super-easy Simple Marketing tool just the ticket.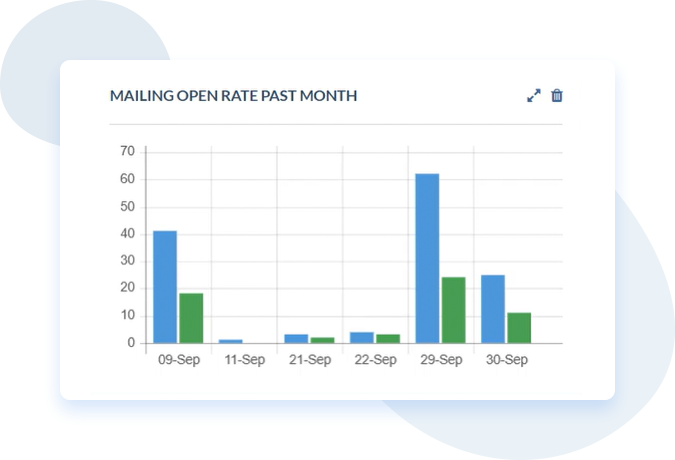 Generate Leads and Retain Customers
All-in-one solution to manage your campaigns, attracting more customers and keeping them happy.
Convert website visitors to leads and manage your interactions across every touchpoint.
Plan, execute, track and measure your marketing campaigns from inception to evaluation.
Create beautiful emails, schedule and send, then track and analyse your engagement levels.
Web integration tools to streamline your customer experience and automate workflows.
Filter and segment your database, create lists and tailor your emails to target your customer profiles.
Powerful reporting and analytics tools to monitor your campaigns and measure ROI.
Read Our CRM Reviews
Read what our clients say about us on these independent software review sites.
Collaboration and Compliance
Gve your team the tools they need to excel.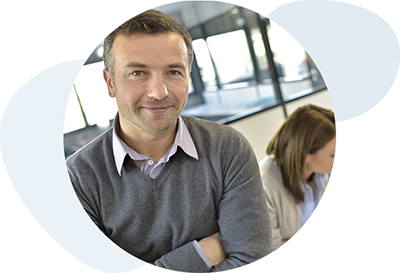 Working Better Together
With your marketing integrated with your Sales CRM, each contact's interactions are recorded to their CRM account. You'll see where a lead has come from, which messages they've opened and clicked on, and any responses they've made. This gives full visibility across your sales and marketing teams, letting you prioritise your best leads and retain customers.
Data Security Compliance
In our increasingly connected world, the modern marketer knows that data protection and privacy are imperative. Helping you comply with the most stringent of legislation, such as GDPR and HIPAA, our marketing software stores and processes data securely with individuals' data confidentiality maintained. In addition, you can collect and record your contacts' mailing consent and mailing preferences, maintaining your permission to keep in touch.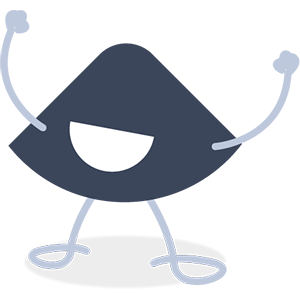 Really Simple Marketing Software Explained
Our CRM marketing software includes everything you need to execute, manage and monitor your marketing campaigns and make data-backed decision.
Do Happy
Here at Really Simple Systems we love nothing more than making our valued customers smile. Go on, do happy.

"Really Simple Systems is key to our businesses growth. The marketing feature is amazing and we love how easy it is to customise how everything displays in the CRM!"

"After a poor experience with a previous CRM, we were looking for a product which was not only intuitive and feature-rich, but came with great support. RSS succeeded on all counts."

"The quick support and help from the team at Really Simple Systems is brilliant whether it be by Skype, telephone or email. I can't recommend the product, and the people, enough!"
Elaine Hamilton
Hello Scotland
We're Pretty Well Connected
We connect seamlessly to many other great tools in order to make your working day as simple and stress-free as possible.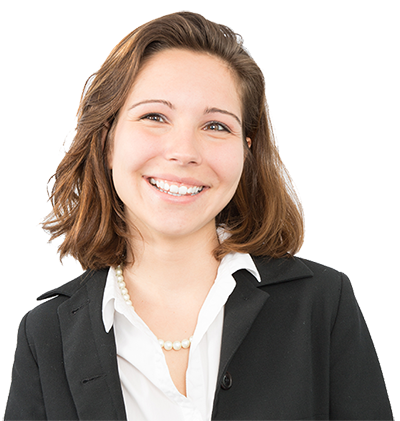 The CRM Marketing module is great as the system is so transparent We can see which contacts are receptive to our emails, providing insight on who is likely to buy.
Gemma Dunn, Key Yachting
Seen Enough? Get started.
The best way to see if our CRM is right for you is to try it. Simply register for a free trial and we'll help get up and running in no time.