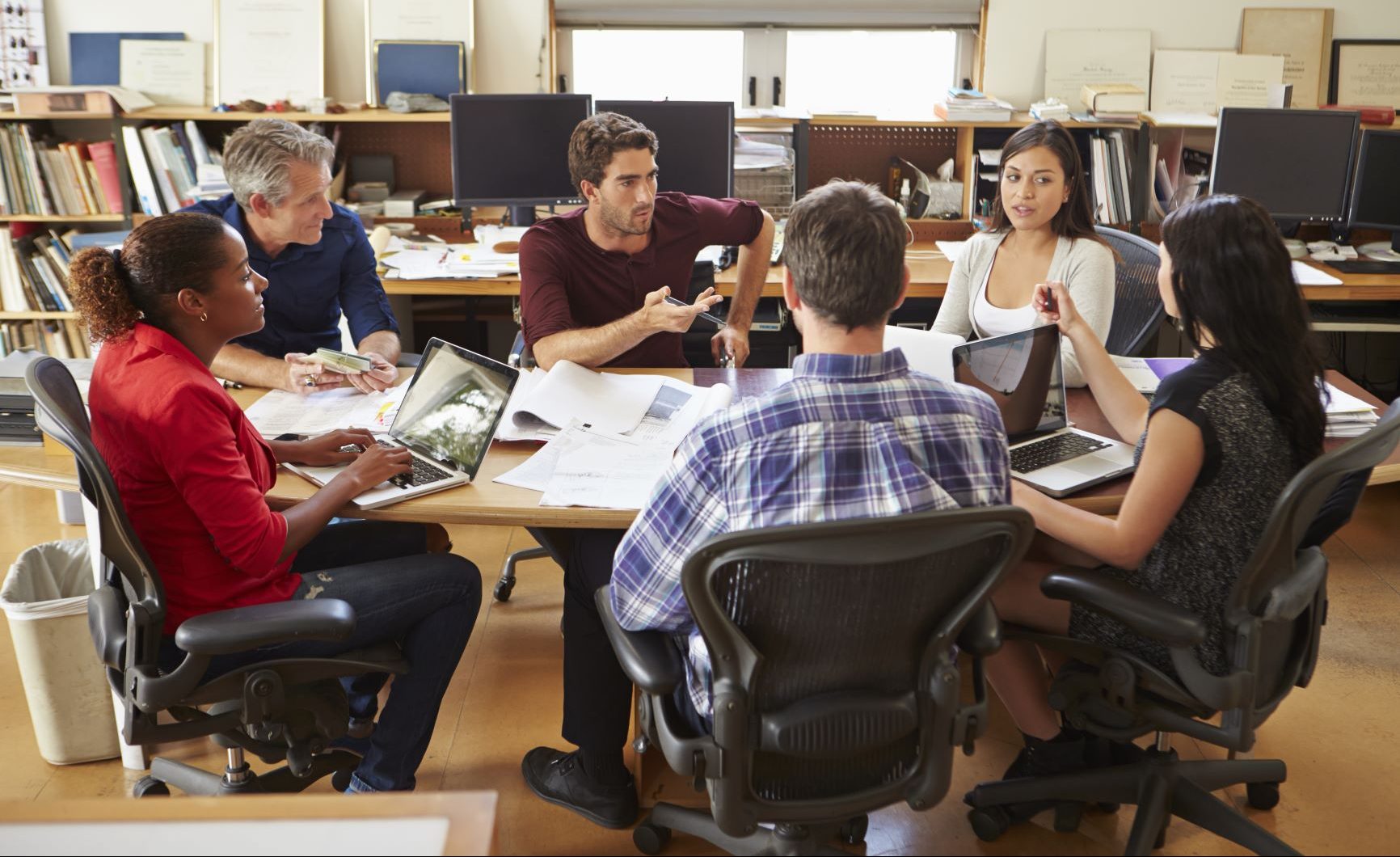 Add Custom Fields To The Summary Grids
We've just launched a new development that lets you further customise your CRM so you can set up your system with all the data you need.
Since launching our new version CRM, Version 5, earlier in the year, customers have been able to customise the default summary grids, or tables, in the CRM by adding and removing the fields.
This new development now allows you to add your custom fields to your data grids. This means that any custom fields you have created in your CRM forms can now be displayed in your summary tables/grids.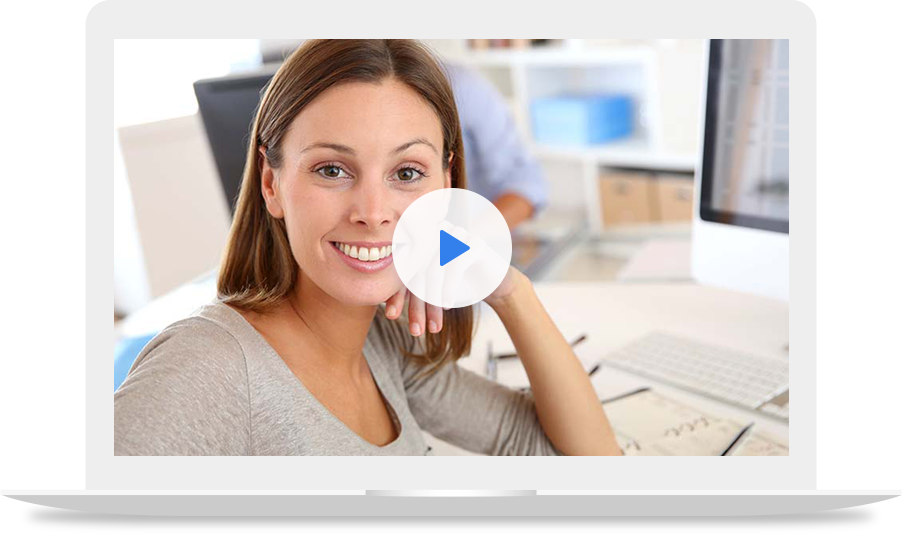 Summary tables/grids are displayed in all the main areas of the CRM, e.g. Accounts, Contacts, Opportunities and Tasks. There are also grids for each of these within each Company Account page.
If you have created Custom Fields in any of the forms that drive these tables you can now add these to the summary table. Your grids can be customised at user level so each of your team can display what's important to them.
Custom CRM Example
I have added a custom field called 'Attended Exhibition' to the Contact form.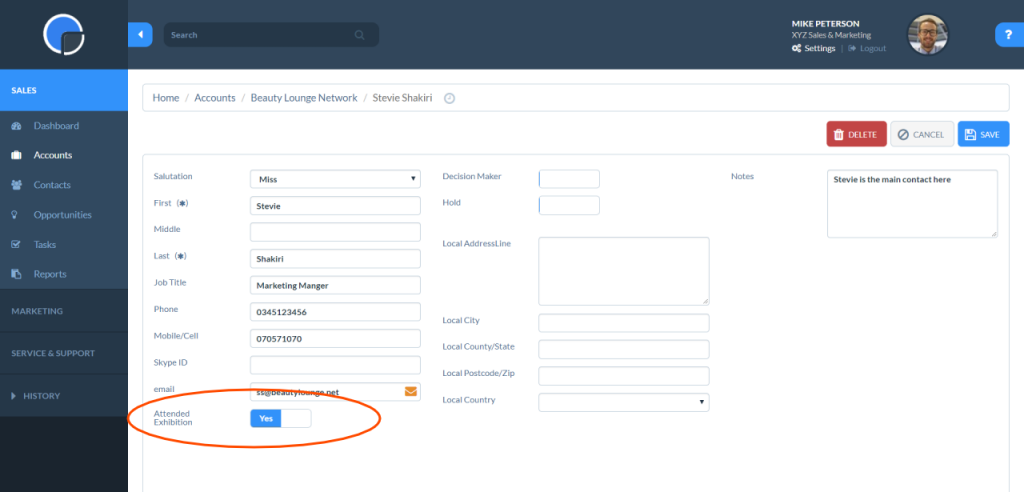 Select Your Columns
To add this to the summary grid click the 'Columns' button on the grid and a list of all the default fields will be displayed, along with any custom fields you have set up.
Click the checkboxes for the fields you wish to show, then save.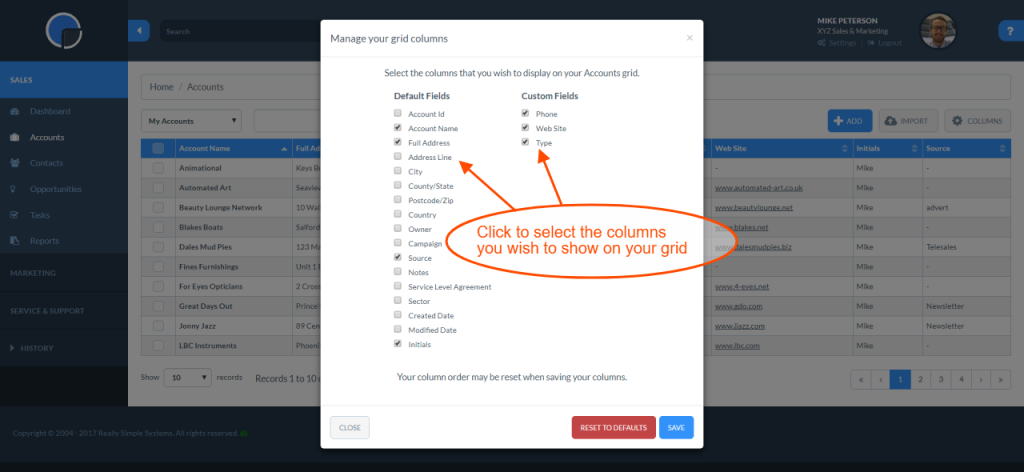 "Drag and drop" the Columns
The table automatically adjusts to fit the size of the screen you are using so if you have numerous fields activated you may see a '+' box on the right-hand side of the grid. Clicking the '+' will display the fields that don't fit on your screen.
You can then rearrange the columns to position them in the order that best suits your needs. Click your mouse over the title of the column and "drag and drop" the column to the position you want.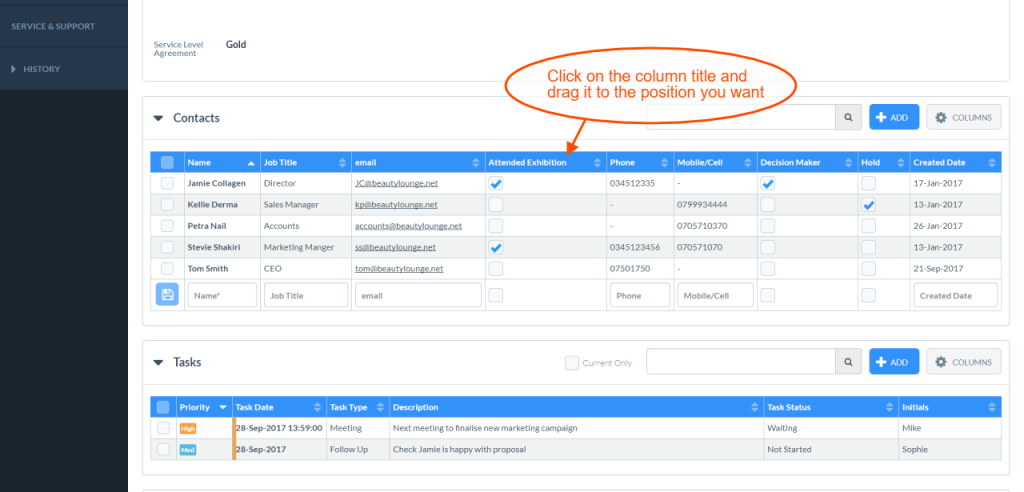 Top Tip
If the column you want is only displaying in the '+' box, click Columns again and deselect some of the other fields until the one you want displays in the table. The drag the column to a position further to the left the reselect the other columns you want to show.