Marketing
• Apr 4th, 2020 • Guest Writer
The Omnichannel Marketing Guide
Omnichannel is about creating seamless engagement for your customers. Here we look at simple steps to improve your customers' experience.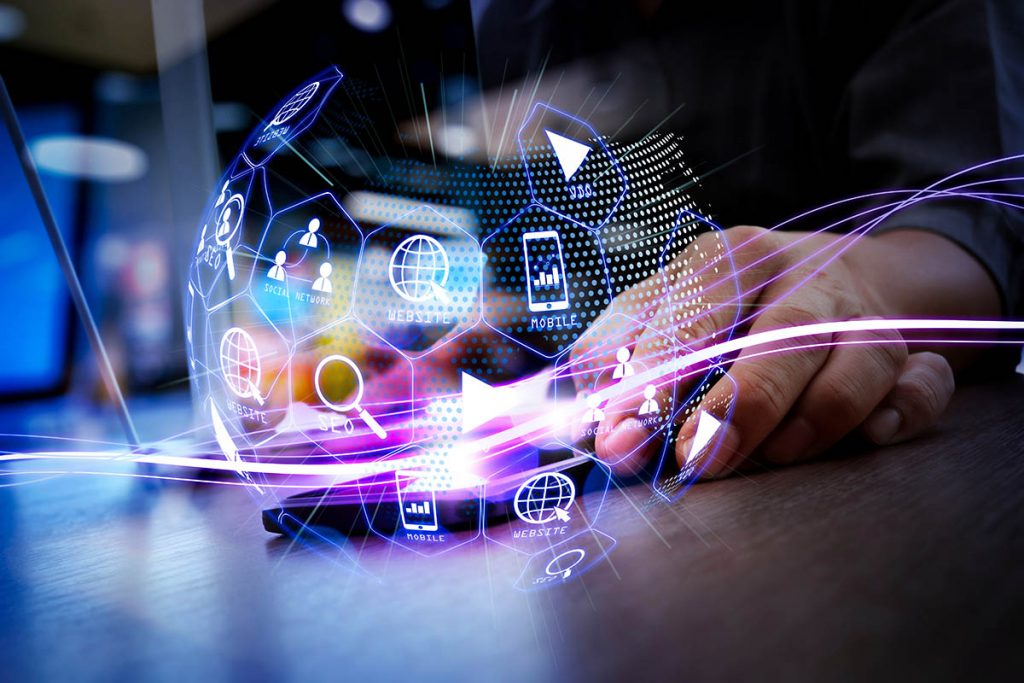 The Omnichannel Marketing Guide And 3 Steps For Implementation
You will have heard or read somewhere that omnichannel marketing is the key to marketing success. And that is why you are here. But how does it work?
If you take a closer look at the omnichannel marketing strategy, you'll see that it allows customers to engage seamlessly with companies or brands in various ways.
Modern customers are no longer confined to a single platform. They shop and interact with brands via different channels, thanks to the ever-evolving technology and the internet.
This is where omnichannel and multichannel marketing methods and strategies come in. Omnichannel helps you to utilize all of your channels to build one substantial, unified experience for your customers.
Benefits of Omnichannel Marketing
There are plenty of benefits of executing an omnichannel marketing strategy in your business, including:
Better data collection and analysis
Improved customer segmentation, superior campaign designs, and targeting
Greater synergy across all departments and channels
Increased brand visibility
The bottom line is to know how to effectively implement omnichannel marketing strategies so that your business can boom.
Brands That Are Doing Omnichannel Marketing Right
Bank of America
Bank of America is one of the best examples of brands that are implementing an omnichannel strategy effectively.
It has set a benchmark by providing its customers with a hassle-free experience, whether they are paying their monthly bills, scheduling appointments, or depositing a check. Everything is seamlessly handled by the company's mobile and desktop apps.
Starbucks
Many stores have reward apps that enable users to get a free reward card. You can use the card whenever you make a purchase. But Starbucks goes a step further and enables users to check and reload their cards via phone, in-store, website, or on the app. If any changes are made on the card or the profile, users immediately get updated across all channels.
If you are motivated to implement your own omnichannel strategy for your business here are 3 effective steps that you can implement today to get your omnichannel marketing strategy right.
1. Build a Customer-Centric Organization
Does your organization have a high-level of inter-departmental coordination and agility? If not, you will have to start working on it.
Customers and customer experience should come above everything else. Focus on making your customer journey simple and delightful.
However, there are issues that organizations face in creating a seamless journey for their customers. And it is because departments within an organization find it hard to collaborate.
It is crucial to understand what each department does and how they contribute to the customer's experience.
Employees' voices are equally important as well, and they should be encouraged to voice out their opinions on how to manage tasks better.
2. Map Out Customer Journeys
Another vital step to implement an effective omnichannel marketing strategy is to map out your customer journey.
Start by tracking your customers' buying behavior and then get an idea of how your channels are navigated, from bricks-and-mortar to online, or partners to direct, to be aware of your customer's preferences.
When you understand commonalities in journeys within target customer segments, you can prioritize sales and marketing programs for different channels better.
Here are some of the steps you need to implement to map out your customer's journey:
Nail down your buyer personas
Understand your buyers' goals
Map out buyer touchpoints (i.e. any point a customer comes into contact with your brand)
Identify your customer pain points
Prioritize and fix roadblocks
3. Target Your Messages Correctly
You won't succeed in your omnichannel marketing strategy if you don't get targeting and personalization right. Personalization is the key to omnichannel marketing.
Assuming that you have collected your customer's data, you can section your buyers or followers into different smaller lists.
It is easier to send personalized messages to smaller groups based on similar traits. The traits could include profile data (information of your customers such as demographics, age, gender, marital status, location, etc.), campaign engagement, or shopping behavior of your customers.
You can then set up automation to prompt you whenever a purchaser performs a certain action or takes no action at all for a set period of time. When you do that, you will be able to send personalized messages to your customers at any time in their customer journey. You can experiment with email messages or see how SMS marketing works and decide which is best for you.
However, you will have to ensure that the messages you're sending are always relevant so that you will have a better customer response.
Wrapping-Up
These three steps will help your organization to implement a winning Omnichannel strategy, improve sales and achieve marketing goals. Digital transformation is fast shaping how consumers interact with brands worldwide. What you need is an effective marketing strategy to be on par with your competitors or set a benchmark.
Remember, personalization is key! And your end goal should always be customer satisfaction, which you can achieve by attaining your customer-centric goals.
About the Author
Evaldas Mockus is an Experienced Search Engine Optimization (SEO) Specialist with a demonstrated history of working in the information technology and Saas companies. Currently, he is associated with Omnisend, an e-commerce marketing automation platform built for growing e-commerce businesses.