CRM Customisation
Customise your CRM by adding custom fields and settings to tailor it to meet your business needs.
Make It Your Own
CRM customisation lets you tailor your CRM to fit your business needs.
CRM Custom Settings
We think it's important for your CRM to reflect how you work. That's why with Really Simple Systems you can easily add and remove fields from any record using our CRM customisation. This will make it easy to find the data you need and to report on your activities.
Our custom settings are simple to use, and make using the CRM simple too. There are many ways to customise your CRM system, from adding new fields through to controlling user access.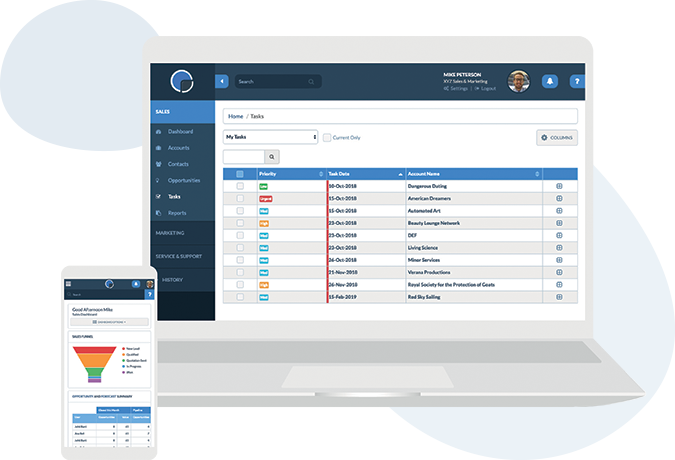 Customise And Personalise
Custom settings for your business and team.
Use custom setting to tailor the CRM to reflect your business processes.
Add, edit or remove the CRM fields and dropdown lists.
Customise your page views, summary tables and dashboards at an individual level.
Create custom reports and dashboard chart widgets to keep track of what's important to you.
Set User Permission Levels to increase your data security.
Customise menus, opportunity lines, CRM objects and more with Advanced Customisation.
CRM How You Want It
The freedom to make it your own with the simplicity to do it yourself.
Using Custom Settings
Start by adding extra fields to the forms and remove the ones you don't want. You can also edit the pre-defined values in the dropdown lists and add new ones. You might also like to customise the sales process options by defining your own sales stages and sales status to fit how you work.
Each user can personalise the CRM to view what's important for their role, changing the columns in the summary tables, account page view and their dashboard.
Custom Reports
Using the listing and forecast report writers you can create, save and download custom reports using any of the data held in your CRM. You can build up the reports that include the information that's important to you and include data from any custom fields you have added.
You can save the reports you regularly run to your dashboard or schedule to deliver them to your inbox.
User Permission Levels
To increase data security you can set CRM permission levels across your team and control who has access to what. By allocating each user to a User Group and allocating a User Profile you can determine the level of access each has to your data.
You could set up the security so users in the same User Group can access and edit each others' accounts, but not accounts owned by users of another Group.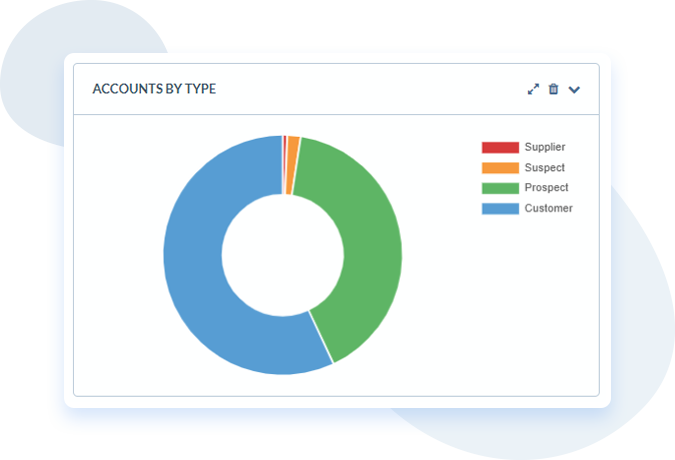 Custom Chart Widgets
The CRM custom chart widgets provide a snapshots of your performance on your dashboard, pinpointing your key metrics. You can create custom chart widgets across the a whole range of data in your CRM, such as team performance, sales targets, marketing campaigns, account type, or any custom data you are collecting.
Simply add the chart to your dashboard to track each metric. The charts update in real-time so you'll always be viewing the latest information.
Advanced Customisation
Customers on our Enterprise plan can take advantage of our Advanced Customisation options. We can create new CRM objects, customise the menus, forms, opportunity lines and create custom dashboard widgets. Find out more about CRM customisation on our Customer Support Hub or Contact Us to discuss your custom settings requirements.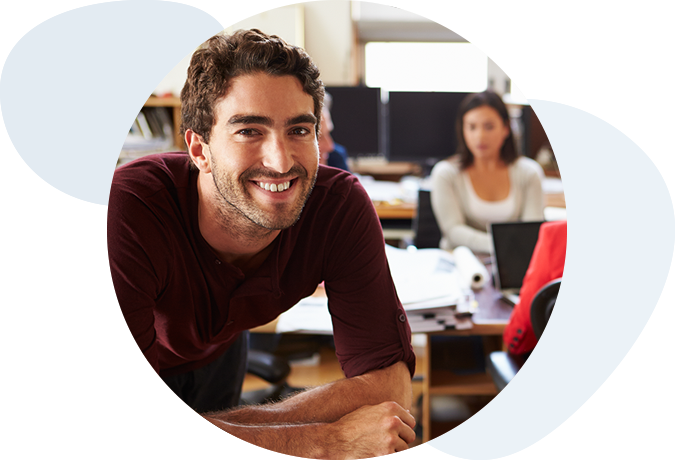 When I saw I had the ability to customize, that was a huge thing, especially being able to upload the custom fields and the custom tables really helped. We have been able to customize it to fit us perfectly.
David Johnson, Valley Surgical
Seen Enough? Get started.
The best way to see if our CRM is right for you is to try it. Simply register for a free trial and we'll help get up and running in no time.