Tasks & Calendars
Great CRM task management tools that make sure you're on top of your customer relationships and you never miss another sale.
Customer Centric Collaboration
Put your customers at the heart of your business and anticipate their needs.
CRM Task Management
Really Simple Systems provides some great CRM tools for making sure you're keeping on top of your customer relationships. It can help with organising your workload and making sure you never miss another sale. The objective is to have a "360 degree view" of the customer, with all your communications in one place.
Your team can view the latest correspondence, putting an end to duplication and time-wasting. Our CRM helps put your customers at the forefront of your business and lets you anticipate their needs.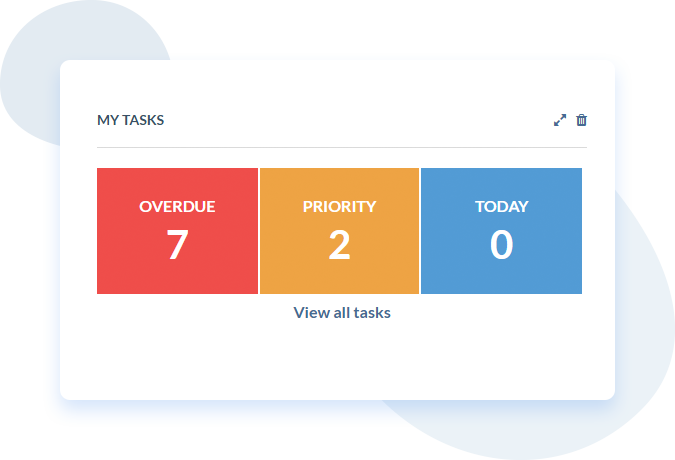 Take Control
CRM Task management tools to organise everything and delight your customers.
Set up CRM tasks for yourself to follow up or assign them to others in your team.
View and manage your tasks from your CRM dashboard and view outstanding tasks across your team.
Visualise your key appointments and closing deals in a calendar view format.
Completed tasks automatically added to activities timeline.
Record meetings, calls, emails and any other exchanges in the activity timeline.
Automatically capture your emails to and from your contacts into the company account record.
Microsoft Office 365 integration to synchronise your contacts and tasks to and from your Office 365 account and the CRM.
Google Calendar synchronisation.
With all our information in one place, we are able to stay on top of our leads and we know what we need to do each day, rather than scrambling.
Catherine Barratt, Contracts Engineering
Seen Enough? Get started.
The best way to see if our CRM is right for you is to try it. Simply register for a free trial and we'll help get up and running in no time.