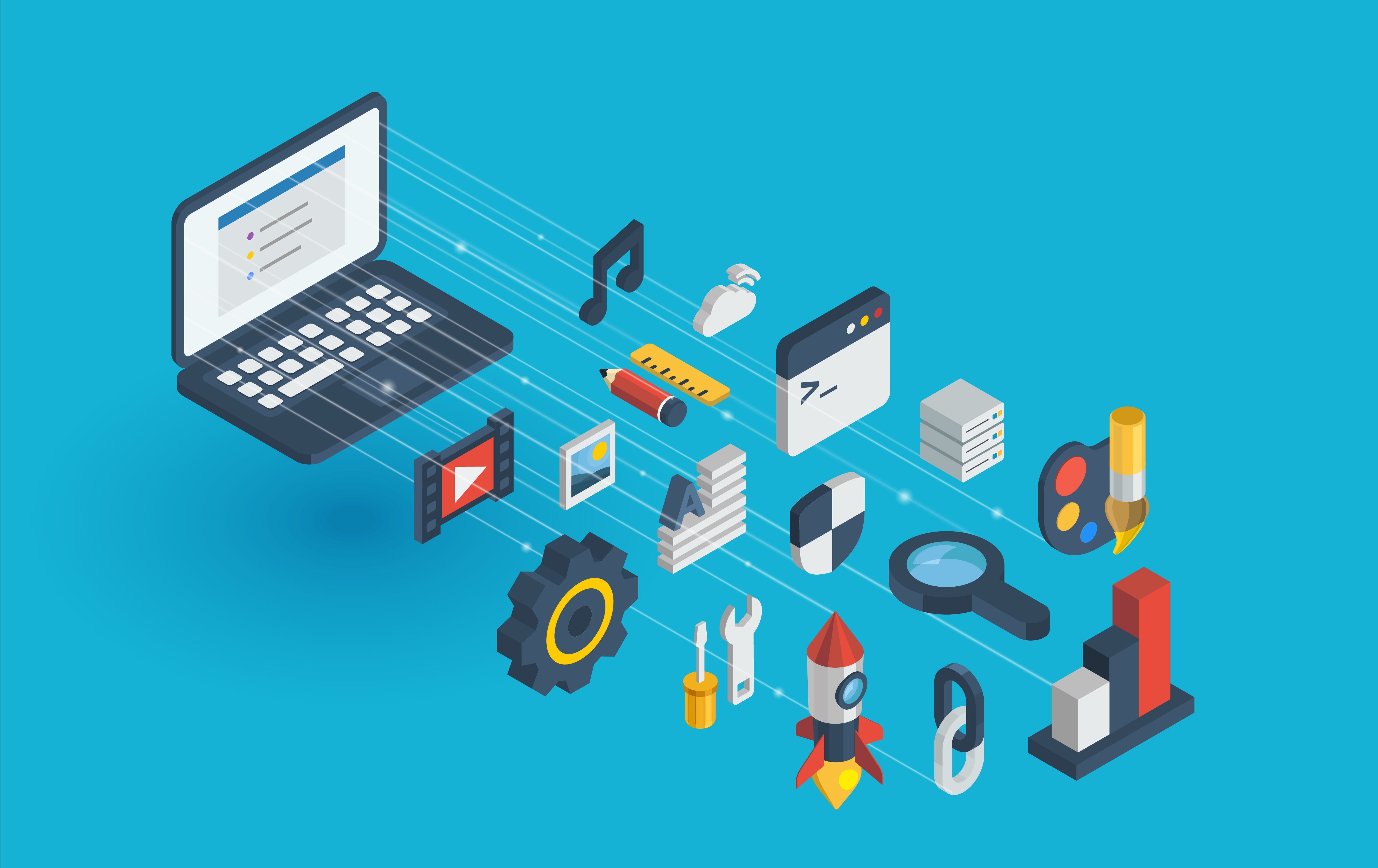 One of our latest releases lets you integrate the CRM with your favourite cloud systems through Zapier.com.
What Does the Zapier Integration Do?
Zapier enables Really Simple Systems CRM to integrate with over 1,000 cloud-based systems. Below, we've highlighted popular third-party applications in key categories to provide you with ideas.
If you use other management software, aside from the CRM system, you can use Zapier to integrate those applications with Really Simple Systems and store all your data in one place.
Some of the most popular management CRM add-ons Zapier offers include:
Slack: this allows your team to come together and collaborate, put important information with the right people, and keep your information when and where you need it.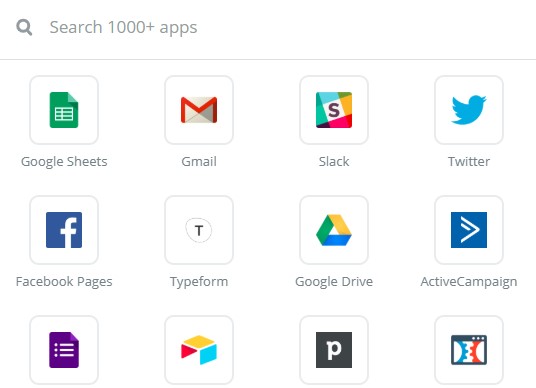 Type form: this system lets you engage with your audience using conversational forms & surveys, as well as allowing you to collect more data.
GoToWebinar: makes it easy for you to reach your target audience and deliver webinars that drive the results you want.
When a customers gets in contact, you want to have the information about their financial status at the ready.
Really Simple Systems has native integrations with the accounting applications Xero, Kashflow and Sage Business Cloud. If you use a different accounting software, you can integrate the application to work with our CRM software thanks to Zapier.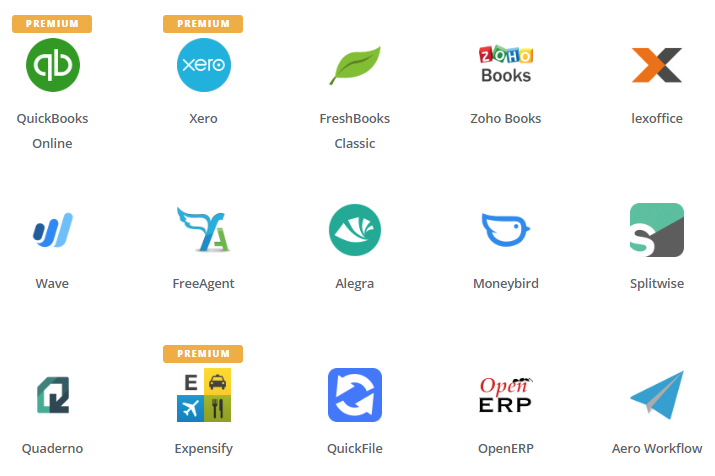 Wave: an online accounting tool which specializes in offering free accounting software tools for small businesses.
E-Mail Marketing CRM Add-ons
If you're regularly sending bulk emails, our CRM's integrated marketing module gives you a sophisticated and powerful tool. It allows you to send thousands of emails at a time and post the results back into your CRM accounts.
We are constantly improving the module and implementing additional features. Our latest development, Web Forms lets you create a form on your web site to capture new contacts and automatically add them to the CRM.
If you want to use your existing email system, such as MailChimp, with Zapier integration you can create a Zap that automatically passes your contacts' email addresses to the marketing system. Other popular marketing add-ons include:
Get emails with Facebook Ad leads: Zapier can alert you with any new Facebook lead submissions so you don't have to check yourself – just set up a Facebook Lead Ads-Zapier Email integration.
Email Survey Monkey responses: SurveyMonkey is often a business's go-to for collecting feedback. With this Zapier integration, you can easily send SurveyMonkey responses to the email address of your choice using our CRM system.
Project Management CRM Add-ons
For most industries, each project brings in numerous tasks. When you land a new project, you want the ability to co-ordinate departments, add collaborators and automate tasks in an easy to view timeline.
Zapier allows the CRM system to work with your favorite project management applications.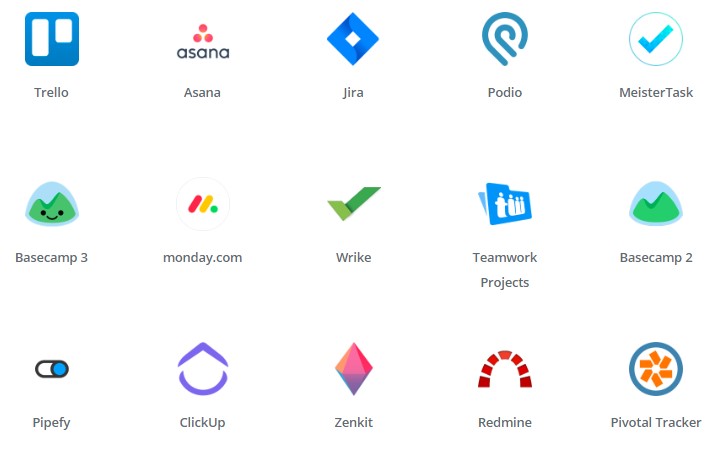 Some of the more popular project management add-ons are:
Trello: Trello's simple and flexible design lets your team collaborate and organise everything for all day-to-day operations of your business.
Asana: is an easy way to manage team projects and tasks. It assure that multiple stages of your project are visualised, allowing you to work through multiple stages quickly.
Teamwork Projects:  is designed to work seamlessly with the tools you and your team already use.  It is cloud-based application, so it is accessible on any device.
Telephony CRM Add-ons
Imagine if when you get a call, the person's account pops up on your screen with all their activity history or you have the option to call them straight from the CRM system. With Zapier, you can integrate your Really Simple Systems CRM with your phone system.
Many of today's phone systems are cloud-based, which has made this type of integration much easier and Zapier facilitates this.
Some of the most popular telephony add-ons are:
Dialpad: is a cloud-based phone system that powers voice, video, and messages from a single platform. It also offers online conferencing and call centre software.
RingCentral: this unifies voice, video, team messaging and collaboration, as well as many other contact solutions. It focuses on the many integrations to bring everything under one application.
AirCall: this focuses on handling calls on the go with desktop and mobile apps. It uses an intuitive dashboard to make getting started quick and easy.
Zapier CRM Add-on Summary
Zapier lets you choose from over 1,000 add-ons to integrate with your CRM. You can find one today that can accomplish just about anything and customise the CRM system to meet your total business requirements.