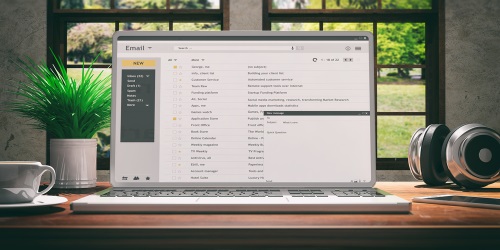 How to Use Email Marketing to Grow Your Small Business
In the age of social media and targeted advertising, email campaigns stand as a digital marketing dinosaur. And if you think that this dinosaur has been surpassed by the newer, trendier strategies, think again.
The truth is, email marketing is still one of the most beneficial and cost-effective marketing strategies. According to a report by the Direct Marketing Association, it delivers a 3800% return on investment on average to businesses across Europe. That's £38 (US$49) earned for every pound spent!
For a small business, email marketing is an essential tool for growth, helping you build strong customer relationships, establish credibility, and grow your customer base. Most importantly, it's all on a budget and demanding far less effort or time than you'd expect. In this post, we'll cover the most useful tips to help you carry out a killer email marketing campaign.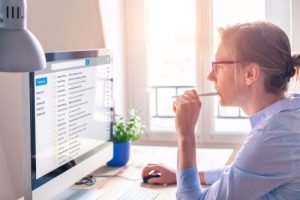 Make Your Lead Capture Forms Persuasive
In order to capture leads and build your email list in compliance with GDPR rules, you'll need to rely on the subscription form on your website.
Keep in mind these crucial points when setting up the email subscription form:
Timing is Key
You don't want to ask your visitors to subscribe the very moment they land on your page. Give them some time to read your content first and once they see the value it provides, there's a greater chance that they will subscribe.
Ask For The Bare Minimum of Information
Nobody likes long sign-up forms and giving out detailed information. Unsurprisingly, statistics show that conversion rates drop as the number of fields on contact forms rises. You really don't need anything other than their email address and eventually their first name to include in the salutation.
Offer Immediate Value
The more tangible your offer, the better. Offering a useful resource such as an e-book has been shown to double conversion rates, but it's okay if you don't have one. Let them know what kind of content you'll be providing them with in your emails and how they will benefit from it. For example, it might help them become an expert in a field, find effective solutions, scale their business, etc.
Go Easy on The Eye
Choose a colour scheme that complements your brand and makes your form look professional. Use colours to highlight the most important points and the call to action in a non-distracting and clean way.
Use a CRM System for Best Practice Email Marketing
A customer relationship management (CRM) system will do a lot more than storing collected contact details. By tracking customer data and interactions across different channels, a CRM will help you craft highly relevant content and personalised email campaigns. And with the right CRM tool, you can run an advanced marketing campaign aligned with GDPR rules.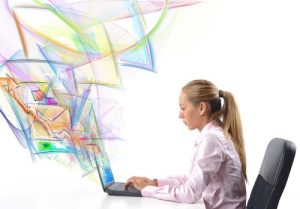 Base Your Email Strategy Around a Clear Goal and Objective
You'll need to decide which types of emails you'll be sending out. Here are a couple of examples:
Monthly newsletters
Promotional emails (special offers and sales)
Loyalty programmes and referral emails (for dedicated customers)
Holiday greetings and messages for special events, etc.
The monthly newsletter is always the best place to start and the email that you base your campaign on, as it helps establish trust and credibility. But the most important thing to keep in mind when defining your strategy and deciding which emails you'll be sending is that each and every one needs to have a clear purpose.
You're not going to be sending stuff out just for the sake of it. Do you want to boost sales? Build trust? Widen your customer base? There's an email for each goal.
As a small business, it's best to seek help from marketing experts when defining your goals and setting the foundation of your strategy. Don't fear outsourcing. You can refer to online platforms which allow you to filter search outsourcing agencies which will orchestrate the entire operation. That way, you can find reliable experts that fit your budget, location, and even the team size you're comfortable with.
Create Interesting Content Which Resonates With Your Audience
Email marketing sounds like a complete snoozefest to the majority of people, including business owners. And that's because a lot of emails you get in your inbox are snoozefest material – stuff that goes straight to the bin. But every once in a while, you might get an email that starts with an interesting anecdote and speaks directly to your interests, and you're compelled to follows its call to action.
You want to make your content interesting and engaging. Remember, providing value is key. And in order to do that, you can't be sending out mass emails to everyone. That's why it's important to segment your contacts into smaller lists. You can segment them based on:
Purchase behaviour (number of purchases, product preferences, purchases during sales, etc.)
Demographics (age group, location, gender)
Brand loyalty (are they long-term customers or fresh subscribers)
Write your content in a conversational tone, speaking directly to your audience – and always keep it simple.
Leverage Design
Lastly, don't forget the visuals. The design of your email is an important element which will help grab attention and influence the reader's perception of your brand. For each type of email that you're sending out, choose a template which reflects your brand voice – do you want something quirky, futuristic, loud or exceptionally clean?
The most important part will be the call-to-action (CTA) button, so make sure it stands out loud and clear.
Email marketing is an oldie, but it's not any less relevant today. After all, do you know anyone who doesn't have an email address?