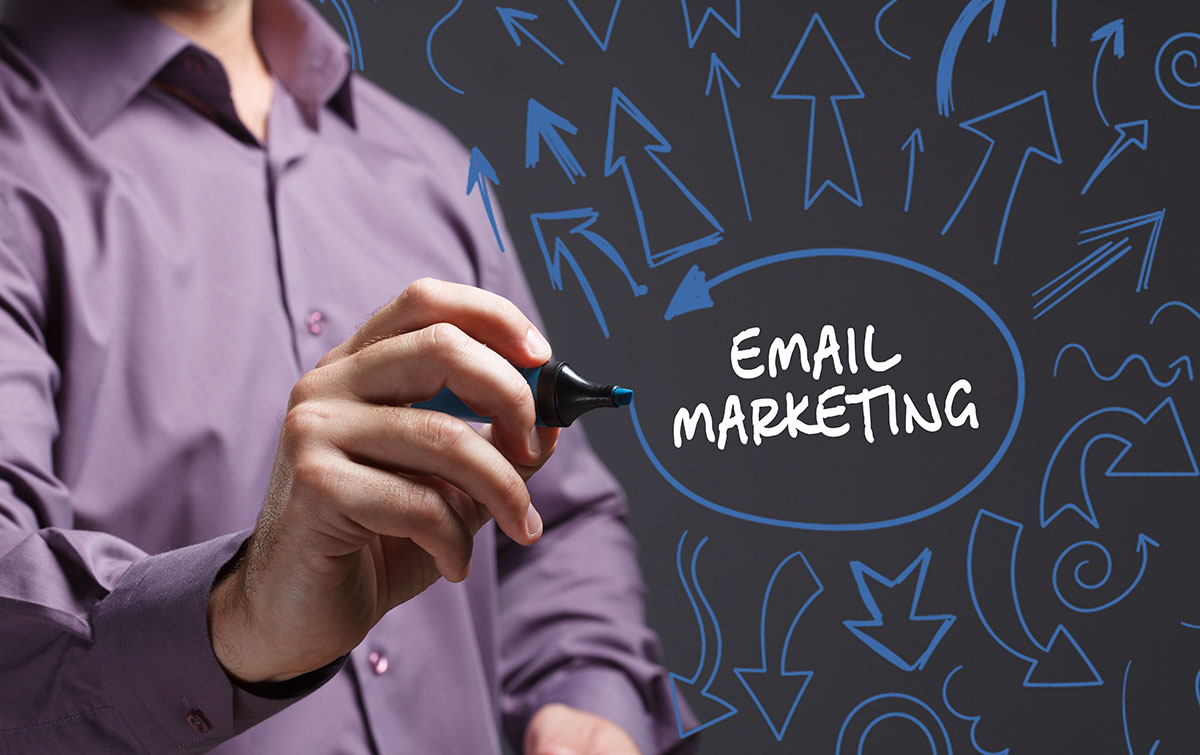 Small Business Email Marketing Introduction
Email marketing continues to be one of the most effective ways of driving traffic to your website and, ultimately, for impacting your bottom line. With the right approach you can increase your sales and build lasting relationships with your customers.
What could be easier, you're just sending an email to your database, right? Wrong! We all have our inboxes flooded with marketing emails that are of no interest to us which we either delete unread, unsubscribe from or simply flag as spam. And that is where the problems begin. Unsolicited emails can cost your business in terms of lost reputation and you could even be fined or blacklisted.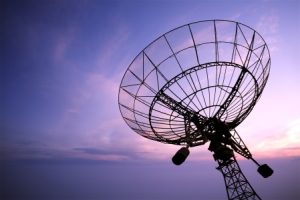 Building an effective email marketing campaign is all about doing the right things in the right way, at the right time with the right people. Here's how to go about it.
Define Your Goals
Before doing anything, firstly decide what you want to achieve. This is not as arduous as it sounds, and will have an impact on the overall approach you take, and the level and types of responses you get. For example, you may want to:
keep in touch with your prospects and customers using a regular news summary
promote a particular event
promote a product launch
tell your customers and prospect about a discount you are offering
deliver a time sensitive announcement
The most important thing to bear in mind is that a single email, delivered out of the blue, will more likely have a negative effect and put you in the 'spam' category in the recipients mind. So don't expect to get a round of applause if you've not emailed your database for three months and suddenly send a message that says "Hurry, get 30% off if you buy before Friday". Your mailing list should be receiving regular, useful, relevant information from you, so they are used to allowing you into their inbox.
Below we demonstrate what to consider when defining your goals in order to make them as effective as possible.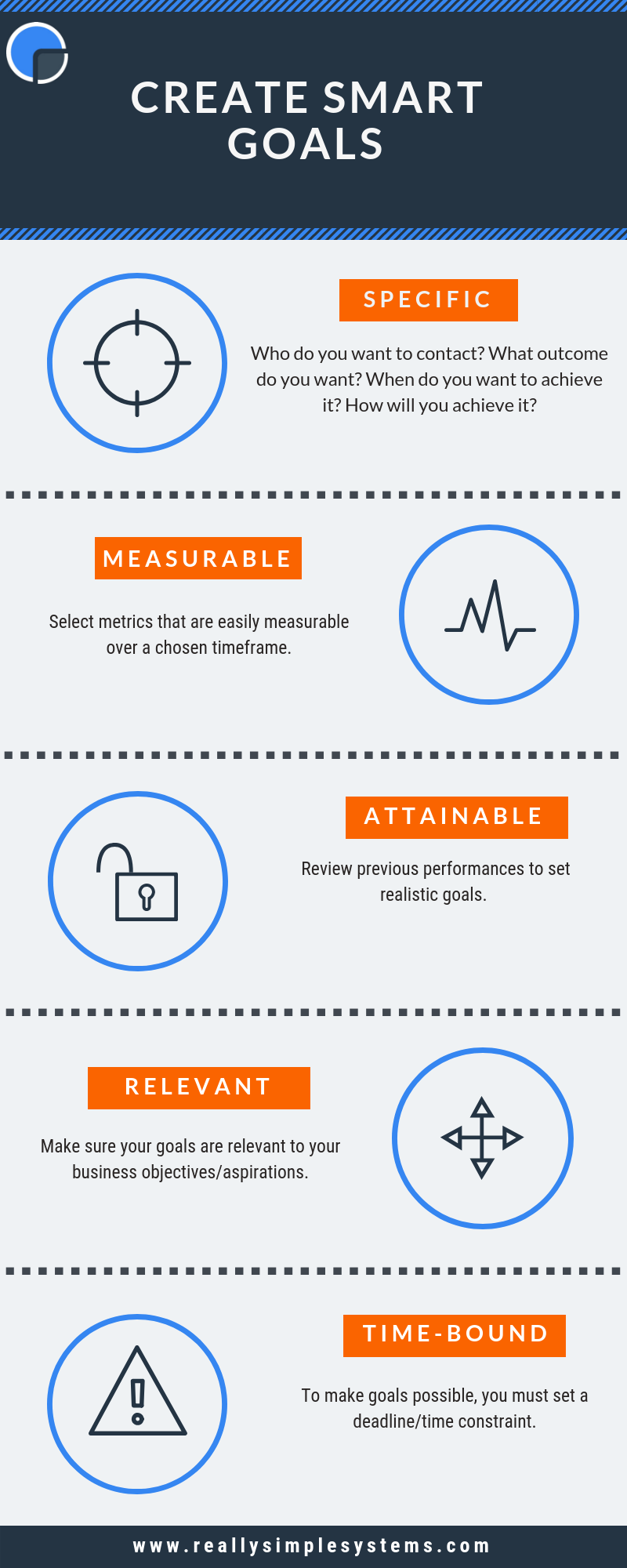 Keep it Regular, Keep it Relevant
By keeping in regular contact with your list you are building trust in the relationship you have with them. And, like all relationships that last, it has to be mutually beneficial. Therefore, for the recipient, it should contain information that is of value to them, or benefits them in some way. But most of all it needs to be relevant. If your company sells multiple products, try and identify which subscribers are interested in which ones. you can then personalise your messages for your different groups.
You will benefit from a growing, valuable list of subscribers that is open to receiving your messages. You'll also build upon your sender reputation with both your audience and internet service providers. This means your emails will stay out of any spam traps and junk folders, whilst getting fewer complaints.
Building Your Mailing List
You can't do email marketing without a list to mail. But don't get stressed out on the size of your list. One carefully constructed campaign, with the right messages sent to 50 people, can be worth more than a rushed broadcast to 50,000.
The three things to remember whilst building your list are permission, permission, and permission.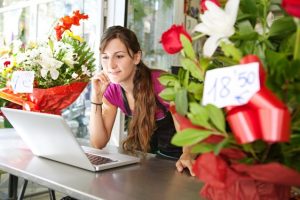 You must have someone's explicit permission to send them information. You can get this when a visitor signs up from your website (see Converting Visitors to Contacts), you sell them something, or gain their permission in another ways.
You should try to avoid buying or renting a list, copying email addresses from the web, or even delving into your historic contact database. See Database Marketing.
If you send out emails to a purchased list you can score negative points in the form of complaints. This can lead to getting you thrown off commercial email marketing systems or worse, get you blacklisted as a spammer.
If you are already sending out regular emails you may have an insight into what are the most popular devices used by your contacts to read your messages. So it'll be no surprise to you that on average, over 50% of emails are now first read on a mobile device. This gives you a decision to make:
Design your emails in the traditional way (or use a template), so they look right on a desktop computer but very small on a mobile
Design your emails to look great on a mobile, using a single column design and a large font size, and live with it looking huge on a PC
Use one of the emerging 'responsive' frameworks to make your email look great on both
Whichever route you take, you must test your email. Just because it looks great in your Outlook doesn't mean it'll look good on an iPhone or Gmail. Try sending it to as many different email clients as you can, or ideally use an email testing service like Litmus. This will enable you to see how your email looks across a wide range of email clients. Services like this will also check how likely your email will be marked as spam, based on a range of rules, and give you tips on how to avoid junk folders.
Once you have your list and you've designed your email, you need to choose an ESP (Email Service Provider) that will send them for you. Popular products include MailChimp, Constant Contact and DotMailer. Or if you are fortunate enough to use a CRM system that has email marketing built in, you can use that. Consider using a 'dribble' function, especially if your mailing list is big.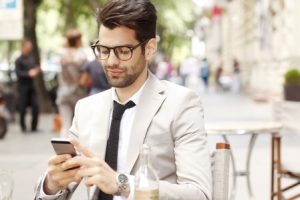 This will spread the broadcast of your campaign over several hours or days, easing the load on your email servers and making the management of bounces much easier.
Do not blast out to thousands of email addresses from your own email system. You risk getting blacklisted and you could wreck your ability send day to day business emails.
Analyse Your Results
At the end of each campaign, analyse the results.
Check the open and click through rates for the links you provided to your website
Check your website analytics to see what visitors did once they clicked a link
See if the time you send your campaign effects the open rates
See if the placement or wording of certain links got a better response
Consider A/B testing for future campaigns with two versions of the same email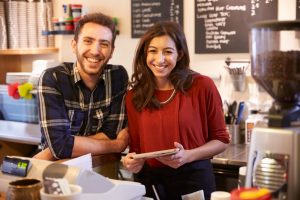 Email marketing & Customer Relationship Management (CRM)
Ideally you'll want to integrate your email marketing into your CRM system. This will allow your sales people to see which emails their customers and prospects are receiving, and whether they are reading them or simply deleting.
You can either use a CRM system that has an interface to an email marketing system, or have a CRM system that has email marketing built in. If you have separate sales and marketing systems, at the very least you'll want to automate how contacts are passed from marketing to your sales system. And don't forget to pass them back to the marketing team once their interest and ability to buy has been qualified.
Summary
For your campaign to be successful make sure you know what you want to achieve. Think through what message you want your contacts to receive and how you want them to respond. Keeping your goal in mind you will then find it easier to write and design your message.
For best results you should aim to communicate on a regular basis but don't overdo the frequency or your contact will become irritated.
When you build your mailing list you'll need to get permission from your contacts to email them so make sure all the data you have collected is "clean" and provide the opportunity for people to unsubscribe.
With the increased use of mobile devices it's important to check how your email looks before you send. You'll find numerous Email Service Providers and CRM systems that will help you do this and provide automation services and analytics. Such services will also help you build up a picture of your contacts' interests and any trends you should be aware of.